Part 23
Karan : So Arnav ' for this misunderstanding you married Khushi ? Arnav was having tears'but he controlled those'
Arnav; Karan .. that was one point to get married' but the main reason is another one'
Karan: what ?
*Flashback ends*
Khushi was surprised to hear the half of the story' & she almost had tears' Arnav was looking at her' "Khushi.. I know I forced u to get married to me that day .. even when we were loving each other' yes I tried to hate u .. but I couldn't.. because I really love u Khushi" he said that holding her face' but she just ignored him & got up from the bed.. Arnav followed her'she stood near the window which was inside her room.. "Khushi listen ' I really love you & I got married to you because I really need you in my life.."
Khushi: Arnav just stop lieing me' once you tell you married me because a revenge' then again u tell that you love me'what the hell is wrong with you.. why are you playing with me.. she pushed Arnav by her hands.. but Arnav pulled her back & pinned her into the wall' Kissed her lips at once.. then she couldn't utter a word ' she was shocked.. her eyes was on her forehead while he kissed her lips.. after few seconds Arnav came & from the kiss & looked at her.. "How dare you do this Arnav" she started hitting him on his chest.. he was defending them..
Arnav : Khushi I'm your husband'& I can kiss you..
Khushi : Ofcoz Arnav YOU ARE MY FORCED HUSBAND.. right
Arnav : Khushi listen..
Khushi : Arnav I only want to know the other reason which u were about to tell'
Arnav : mm ok come.. he walked with her towards the bed again..& made her sit on it.. "Khushi I really had a feeling that Karan is you boy friend & you are cheating on me'"
Khushi : Arnav ' so could it be a revenge ? I mean u just felt that I'm cheating on u & you wanted me..
Arnav : That's why I told you Khushi' this was the main reason to marry you forcibly'& that misunderstanding about uncle made me to marry you as a revenge' I'm sorry Khushi.. I really misunderstood you.. I didn't have faith on my love..
Khushi : and not even on me' she got up but he again pulled her towards him..
Arnav : But khushi' my love to you can't be changed.. I always love you' he hugged her..but she didn't hug him back..
Khushi : Arnav how did you get to know about Karan ..
Arnav : Khushi.. I sw some photos'
*flashback starts*
Arnav & Khushi was at AR office' and Arnav was inside Khushi's cabin.. Khushi was not inside her cabin.. "Khushi' Khushi.. Where are you ?" he started calling her name & searching her' but she was not to be seen .. Arnav sw her phone ringing' & the call was a person named Karan .. with his pic.. as soon as Arnav walked towards the table to pick it the call got cut .. but he sw the pic & the name who called.. he checked her phone.. Arnav click on the inbox & found the message.. he was shocked to read it ' "I miss you Khushi" then when he again checked the photos which was on her phone.. he was getting more angry.. he sw payal ,Khushi & Karan in one 4to' then a 4to with the whole family & Karan .. then Karan & Khushi.. hugging each other' he dashed the phone on the table.. & hit his own hand on the table' "Khushi how can u cheat on me like this ? & his family is also knowing about Karan .. so the whole family cheating me.. why .. why khushi ?" he walked out of Khushi's cabin.. & went to his cabin' he was in his deep thoughts.. after some time he got up at once..& made a call' "I said now damn it.. arrange it.. no more questions.. it's an order from Arnav Singh Raizada" he kept the call & walked towards Khushi's cabin again' "Khushi come with me.." he held her hand & tried taking her out..
Khushi: Arnav I should finalize the accounts before tonight..
Arnav : Khushi I too have something to be finalized' & u will have to come with me..
Khushi : really .. tell me what you are gonna finalize.. she smiled looking at him ..
Arnav : our relationship ' khushi couldn't question him more ' he dragged her out & got inside his suv ..
Khushi ; but Arnav where are we going ? Look Arnav you are driving to speedy .. plz stop it' as he was driving fast & taking the bends on the road Khushi was falling to right & left again & again.. He applied the breaks in front of a shop & Khushi held the seat belt tightly for stop falling.. Arnav got down & came around the SUV & opened Khushi's side door & asked her to get down .. As soon as she got down .. she read the board which was on top of her.. "Bridal Shop.. Arnav .. why did we come to a bridal shop ? we are having 3 more months for di's wedding.. & we should bring di & come.. not us" she laughed looking at him ..
Arnav : Khushi it's OUR WEDDING & I came with you to select our dress..
Khushi : Areyy .. Arnav ' after di's wedding we can get married & then
Arnav : then what Khushi ' nothing ' so today & now we are going to get married..
Khushi : Arnav ' are you joking..
Arnav : Khushi I'm not joking.. he dragged her inside.. but Khushi left his hand..
Khushi : Arnav do you even know wt is a marriage ? there are lot of rasams to be held'
Arnav : Khushi I dnt care about those.. just now get ready & I'm going to marry you'
Khushi : no I will not .. she walked away.. but he pulled her back & gave her the dress '
Arnav : if you are not willing to get married I will have to force you .. if you dn't dress I will make you dress this.. & dn't think I cn't do that too' After all I'm Arnav Singh Raizada.. take it or leave it.. but after that you will have to suffer for leaving it.. because I know the way to get them done as I want. So you can choose any of them.. as he was holding her by her shoulder it was painful for her.. but it's less than his words which he spoke.. he gave quick glace & left her & walked out.. Khushi was all sad & shocked to see this side of Arnav ' she never knew that he can be rude at the same time while he was loving her '
After few about half and hour Arnav came & cheked if she is ready.. then he sw she was dressed in a blue & red dress' as soon as he sw her he was gazing at her beauty' but her eyes was full of tears.. she was looking down but facing him..he walked towards her..& stood before her..he looked at her eyes' those were full with tears.. she didn't speak a word.. he held her hand & walked out with her & go inside his SUV .. he drove it..
After few minutes of drive Arnav & Khushi reached the temple' both of them climbed the steps together.. the priest was all ready to started the weddings rasams.. after the priest end the mantras he asked Arnav to tie the mangal suthra on Khushi's neck.. as he came close & put his both hands around her neck to tie it she closed her eyes ..tears ran down her cheeks.. but he tied it & sat back looking at her' then Aman gave him the box of sindoor & Arnav took a pinch of it.. Arnav took Khushi's bindiya to the side and filled her Partition with the Red Sindoor..A tear dropped from her eyes which was surely noticed by Aman & Arnav .. but at this moment no 1 can change Arnav's decision.. even Aman felt it was t wrong but he couldn't do anything' They stood for the seven pheras & Khushi was looking down all the time.. she was in some deep thoughts..she even didn't feel that Arnav was holding her hand until he pressed her hand asking her to stop & the pheras were done' As soon as everything was done he took Khushi & drove away from the temple.. They reached to a hotel..as soon as he stopped the SUV she looked where they came.. "Arnav .. why did we come here ?"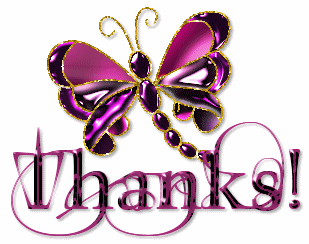 LOVE KESHI


Edited by Keshini4u - 15 January 2013 at 11:30pm