Part 19
*Flash back ends*
Khushi was still on her bed..she was folding her legs & keeping her head on top of her knees.. yes she was crying.. she ouldn't control her self from crying.. she has got lot of flashbacks.. those were her memories.. how can she forget those ? it was almost midnight 2.30 am.. yet she hadn't slept 'but after few minutes she moved her legs & stretched her self laying on the bed.. she was really hurt she slept after some time..
The next morning..yet khushi was sleeping..even garima & shashi allowed her to sleep more.. bcoz they knew everything.. yes their daughter was hurt..
Garima;Shashi we will have to talk with arnav abt this thing right & I think this is the right time to tell khushi abt the truth ..
Shashi : Garima.. I think to thought abt it'but from where & how to start? He said that sipping the coffee..
Garima; but what will happen when she gets to know.. from small days u know na..for a small thing she cries a lot..
Shashi; yes I know so we ask Arnav betuwa to come.. as he knows the truth he can tell her..
Garima; yes will do that.. now it's 8.00 am so will call him & ask him to come..
Shashi; garima pass me the phone.. Garima gives him the phone.. but his phone battery is low..it has got switched off .. "Garima .. my phone battery is low.. I will have to charge it before calling him.."
At RM..
Arnav was still on his chair.. he has slept on the same chair last night' as it was 8.00am he woke up.. when he was about to say khushi.. he remembered ..she was no more in his room.. she had left him.. he got the flashback how she gives his bed tea every morning since they have got married.. and this was the 1st day after 3 months he was alone without her.. this was surely making him scream from inside his heart' he got up & went towards the bathroom.. After few minutes he came out & looked around for his suit.. but yes today she wasn't with him to iirone thos & keep according to the dressing order' he should do it on his own.. just before 3 months how he did' the loneliness always made him cry from inside..but he yet manged to control.. bcoz he knew today he will bring her back.. he got dressed & switched on his Bluetooth' he dialed a number & stayed until it was answered.. "Karan .. are u ready ? '' yeah I'm done.. so shall I come there or what' ok then I'll pick u near the coffee shop.. ok '" he cut the call..& dialed another number.. "Aman, I will be late today if there is anything to be done tell akash ok.." he cut the call & walked out of his room.. he came down the steps..
Anjali: chotte.. dd khushi ji get up ?
A; he didn't have any answer to gv.. he cn't tell wt happen between them.. "Di khushi went home.. aunty is ill so early in the morning she went.. she will be back in the evening.." anjali nodded as fine & moved towards the kitchen..
He walked fast towards the main door & got inside his car.. droved it out soon..he was really in a hurry to solve this problem..khushi was his life.. after knowing the truth he is not able to make her suffer more.. even he can't get more hurt.. yes he was repenting on his deeds.. but this was an MISUNDERSTANDING.. finally it was cleared' but how can he tell this to her.. he didn't have any courage of telling her the truth.. but he has to tell her too.. he ddn't know how will she react after the truth is out.. the forced marriage between them has always made them hurt.. yes he was rude with her.. everything which he was doing was surely hurting her.. from the time they got married it was the same until now.. but he was IN LOVE with her.. he couldn't hate her.. he was really thinking about this fact & driving.. he ddn't know how much of time he has spent on refreshing the fact.. but on time he was at the coffee shop.. he got down & walked inside.. he looked around to find Karan.. yes there he was.. sitting in a corner reading a news paper' he walked towards him..
A: Karan.. he folded the paper looking at Arnav.. he shook hands Karan signed him to take a seat.. "No karan not now.. plz ..we should go now.."
Karan; Arnav ur really in a hurry to meet ur wife right.. relax young man.. she is all yours.. no one would take her away..
A: but Karan I can't take any risk.. let's go soon.. Karan gave a naughty smile & picked his phone which was on the table & moved ahead ! both of them got inside & Arnav drove the car twards Gupta house..
Karan; are u really sure Arnav I will be able to patch up khushi ?
Arnav; ofcoz u can.. bcoz u know the truth.. & u can prove it.. & the important thing is u guys are RELATED .. so what else do I need to get patch up with her..
Karan; u guys really impossible yaar ! realy how could u misunderstand your own girl friend. I mean Khushi..
Arnav; true Karan .. that time I was truly mad .. I ddn't know what I was doing at that time.. but now I understood..
Karan; ok fine.. now I dn't want to harm ur wound again & again.. this is a patch up deal.. so let's work on it.. Arnav too had a smile he drove fast towards the gupta house'
***************
Khushi opened her eyes.. she looked around.. as this place was new to her.. she sat on the bed.. then she was able to remind what happen last night' she took a long sigh & walked towards the bathroom.. she had a cold bath.. at least to relax her mind.. by this water.. she came out wiping her hair' shashi was coming towards the hall.. when he sw khushi he stopped near her..
Shashi; u got up now? She nodded her head as yes.. Garima too came there.. as she heard the conversation of the daughter & father..
Garima; wait I'll make u a tea'she smiled & said ok.. Garima & Shashi was looking at each other.. as soon as she tuned to move inside her room she heard a car appling the breaks & stopping in front of there house.. she tip toed to see who was that.. but she wasn't able to see.. Arnav came walking inside the house with big steps.. as soon as he entered the main door he sw khushi.. & that made him stop on the door way.. she couldn't understand anything.. yes she missed him.. the last night flashbacks has made her think about him.. she ran towards him & hugged him tightly.. but he ddn't hug her back.. he was shocked & surprised to see her react after meeting him' surely he had 1000 of questions unanswered !.. Did uncle & aunty tell everything to khushi? So did she forgive me.. ? she was back to her sense again ! she pushed him back & took one step behind.. yes here comes the 2nd shock.. what was she up to..
K: Arnav .. I said.. I dn't want to talk to you.. just leave me.. why dd u come here ..
A; khushi listen.. I have.. he couldn't complete she waved her hand asking him to stop..
Garima; Khushi u can't do this to Arnav .. look he is your husband.. & give some time for him to talk..
K: no amma.. I have given him lot of time to tell everything.. but he ddn't tell anything..& I dnt want to have a husband like ARNAV SINGH RAIZADA..
" REALLY , the why did u hug him khushi ?" now that voice was from a new person.. she searched who was it.. yes that's Karan.. he came from behind of Arnav.. yes khushi was surprised to see Karan in front of her.. she hugged him tightly.. So the shashi & Garima was double surprised to see Karan here..Arnav could surely notice it..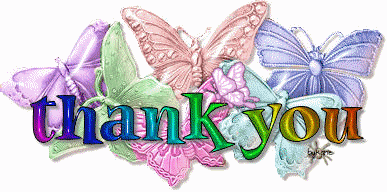 Edited by Keshini4u - 08 December 2012 at 10:37pm