Today's episode was bang on.I jst love this Tit 4 Tat game.U give me slap & I will slap u back harder. Gone were the days whn ppl used 2 follow Gandhi's Mantra.Today's life demand-EK BBB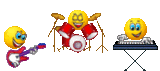 par tera orchestra muft muft muft:P.Tu Kutta toh main Kutto ka princi.Tu Kameena toh main Kameeno ka Guru.

Highlight of Today's show
1)RK's anger.Gosh who can luk so hot

as Angry Young man?Ofcourse RK.The way he pinned Madhu agnst wall & thn agn RK's fab dialog 'Kahan se mili itni himmat tumhe ki tumne meri tasveer print karwa di.Main aag hoon tumhe mitta donga.Mujhe dhoka dene walo se nafrat hai.I hate backstabbers '(I so loved this scene Passion & aggression at its best)
2)RK ka Biwi Prem & his new fav Tik Tok game
.Aa meri Biwi.I lub jab tu mere peeche-peeche bhagti hai.Mere saath reh I swear nxt Olympics mai tu as an athlete Gold Award jeetegi coz tujhe bhaga bhaga k

maine expert bana dene hai. LOL this is wht RK really wnted 2 say Madhubala.Ok on serious note he called her

& agn started wid his Biwi prem 'Hello Biwi(Lol Biwi sounds lke Baby 2 me sometimes & pagal nai Biwi ko kuch bolne bhi nhi diya)Mere baare mai soch rhi ho?Agar kisi aur cheez k baare mai soch rhi ho toh mat socho coz bekar hoga.Ab chalo apne pati se milne aao ya phir pause Pita se.Tumne 24 hrs diye thai I'll give u 24 min 2 stop me(Haan RK Madhu jitna wella nhi hai superstar hai so time kam kaam zyada hai:P)Uff the sexy smirk
mar jao.His biwi lub his apar & Biwi ko bhi hai isse kitna pyar ki 40 min k raaste ko 24 min mai cross kar chali gayi pati k pass:P
3)Biwi poohchi Daddy pass.And haye Madhu khush ho hi rhi thi ki aa gaya meri chalti phirti sexy clock

'Tik Tok' karte.Uff peeche se kya mast bola Madhu toh bas chali gayi.I so loved whn he said 'Wowo biwi I must say 40 min ka rasta tumne 24 min mai cross teh kar liya! Kahin koi traffic rule toh nhi todha? or Kisi masoom jisne tumhara kuch nhi bigada tha usse udda toh nhi diya?(Y I felt it was more lke a taunt & he jst wnted 2 taunt her abt Muku's accident case?)
4)LOL but abhi Rishabh ki orchestra class khatam kahan huyi thi so aur watt lagayi.Baeth gaya adarsh damad Sasur ji k pass & he was damm eager 2 wake him up 'Chali uthiye.Damad ka swagat nai karna paap hai but lol Sasur nhi uthe toh Madhu ko darane

k liye knife se apple pakad rha tha ki Madhu nai RK ko hi pakad liya so there start RK's BBB no 2 'Aisa karna bhi mat nxt time se'(Madhu was begging ki aisa mat karo.LOL RK completed his promise 2 ki soon he'll make her beg him 4 mercy.Karz chukwa diya.LOL Paddy ka confident tel lene chala gaya:P)RK continued 'Arey tum yeh kya kar rhi ho Biwi.Aise maafi mangti huyi ,harti huyi tum achi nhi lagti.Fight back Madhu. Chaal chalo

,jhoot bolo,dhoka do mujhe(It was not only taunt but something more.It actually indicated how hurt RK is wid Madhu's back stabbing act though v know Madhu not printed those pics but RK ko nhi pta na so laga di Biwi ki wid interest & no powder:P)
5)Roma kal bahut shaani ban rhi thi so RK apni fav 'Lady Bheem' ko kaise chod deta toh iski bhi lagayi.'Iron woman here? oh Lady bheem oops Roma bua or Roma Masi whtever is ur name aap yahan?Maintoh sasur ji se milne aaya tha.Lo aa gaya sasur ji ko hosh'(I so really wnted RK 2 cut Roma's jhaado jaise baal wid the knife

or it would have been better agar Roma ki tongue hi kaat deta:P)
Point 2 b notice
LOL whn RK was driving car
& was all hurt thn car ki wiper were moving yani rain ho rhi thi but LOL RK mansion ko jab bhar se dikhaya toh rain kahan chali gayi?
PS-
In short today episode was dedicate 2RK's payback. He was in full mood 2 bajao one & all.I felt bad whn he left the home & in car he was remembering everything Madhu said 2 him or they way he apologized 2 Paddo.No wonder he was broken coz according 2 him he was man of his words but Madhu broke his trust.2 b frank I always feel RK is the most honest prsn in whole show.Whtever he do he do it without hiding.Evn b4 marrying Madhu he told her ur life wid me wont b bed of roses so apana Orchestra bajwane k liye ready rehna:P

PRECAP mai already maare huye sasur ko RK aur maar dega apni Biwi k raaz khol kar.Poor Shammu woh coma mai hi better tha:P
DVD were gud lke always


Edited by SheDevil - 05 September 2012 at 10:45am