Awesome update on Chapter 13!!
Arnav trying to do the right thing and he remembered their wedding anniversary!
Hopefully it will be a nice beginning for them!
I do like Khushi's character here! Her life really shaped her! And based on her background, I think you are doing a great job in characterizing her! I have no problem with her living in the present and show forgiveness!
"When a deep injury is done us, we never recover until we forgive"
Alan Paton
"The weak can never forgive. Forgiveness is the attribute of the strong."
Mahatma Gandhi
Thanks for the PM, Angel!! Eagerly waiting for the next chapter!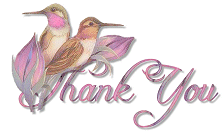 Edited by Katelyn - 05 March 2013 at 11:57am