Originally posted by AngelTeen
Res ;) :D
She said IT and how! KKGSR is back and how!
And I am so out of words and how! LOL! :p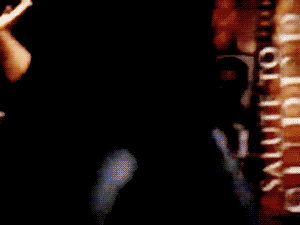 Sorry, if this comment makes no sense but YAY! That was so amazingly done, Nafisa! It started off emotional and heavy and then YAYAYAYAAYAYAYAY! KKGSR and WHAT THE! are back! :D
The whole paragraph about how she let her dreams go was some very powerful imagery and one could connect with it and it just broke my heart but by the end of the chapter, Shaitaan was replaced by Raajkumar and finally Khushi fully forgave him for the sake of him and for herself and no third party which is what I wanted! <3
And when she came up with all her Sanka Devi-ness, I was like O.o before bursting out laughing! Kya socha tha aur kya bola par jo bhi bola bahut achcha bola! :D
Beautiful Nafisa, beautiful! <3
PS - YAY!
Aww shucks!!! I wish there was an emoticon that shows a person blushing beetroot red grinning like a Cheshire cat, coz that's probably what I resemble right now :P
Gosh, I wish I could explain how I feel reading this comment- in fact, those might as well all be my reactions, esp the third one :P Coz in all honesty, I didn't know whether this chapter would work out- seeing as how complicated Arhi's lives and relationship are, I was worried about the pace and progression and well- everything :s But then I log on and the first comment I see is yours and well- I could give you huge bone crushing hug for the way you single-handedly laid my doubts to rest :p I'm so glad you liked the whole transition of emotions- and the return of the classic ASR and KKGSR- I guess after 41 chapters it was about time that happened :P And I'm really happy you recognised and liked the fact that Khushi forgave him for his sake and hers, rather than for anyone else...that, I suppose, is what the entire story has been leading up to, and I'm so, so, so glad you liked it!!
And lol, I was probably chuckling away myself when writing Khushi's bit at the end :p What can I say? Khushi will always be Khushi, and the Khushi we know and love is an expert at ruining romantic moments :P
Sigh, it seriously means more than I can say to read the appreciation of a writer like yourself, coz I really admire how thoroughly you understand and portray the characters and their conflicts. So, all I can say is, I am truly honoured. Thank you so much :)