Oh God Aniee Di!! I didnt even get time to edit my previous res in the previous thread but now here I am.
Pichla update jab read kiya tha tab ek hi gaana dimaag mai aa raha tha
"Maan::::Ooh la ooh la ooh la Yeh meri Fantasy
Geet:::::::Na na na Dont control dont control kyunki abb mai real ho gayi!!!!"
Okay now this update1!
As usual Awesome one :D
Absolutely Loved it!!!
Hailaaa ek hi position mai aise hi so gaye!!
Maan you haathi uth!! You are pichkaoing our poor petite Geet
Oyyeee Maan sone kay bahaney tu idhar udhar aur pata nahi kidhar kidhar choo raha hai bechari ko
Awww She was hugging him so tightly during sleep also
Haaayyyeee humari sharmili Geet shying shying ummm!!!!
he he after that oh so beautiful confession you still need to explain your behaviour to Maan I mean seriously Tubelight hai yaar!!!!
Oopsy Poopsy sachi mai "Is he trying to wake up or arousing her?" he he Uski neend mai bhi Neeyat Kharab
Haaayyyeee what a day it would have been for Maan to see his lady love extremely lost in his passion clutching sheets umm hmmm
He he Le maar beta Maan!!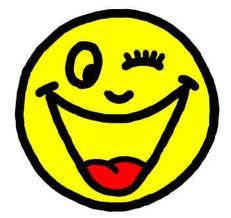 Mauke pe chauka!!
Seeing her lost he couldnt resist!!
Subah subah kissy wissy
Oh Teri!!!! Yeh Maan toh sawasher nikla
Asking Double meaning statements!! Mujhe laga aisa karna sirf Pooja ko aata hai!!
"Can I?" And Geet all alert knowing her ahem ahem thinking lover!!!!
he he bechari ko tease kar raha tha
Awww Geet in pain!! Hota hai hota hai! Oyeee tum log mujhe aise mat dekho!!! Maine toh ainvayi bol diya
Bechari par haathi jaisa Maan jo raat bhar so raha tha
Awww Geet cribbing about having romantic mornings! Oopsy yeh specially Maan ke saamne kya blurt kar diya Geet ne
And Our MSK already at her service with the mission of making her mornings romantic!!!!
Oh God That Aane do Dekhne do That style of MSK! Absolutely fida-ofying style
Awww Geet is trying so hard to escape!!!!
OMG sachi mai push karke chali gayi???? LOL Bechara Maan thirsty for a kiss
Hailaaa Paa ko kya kya keh diya!!! DRAMA KING, UNIMPORTANT!!!
Aur agar Pota aisa hai toh humarey sabsey modern Paa kyun peeche rukenge!! Very fast forward! Maan ko tease karne ka chance thodi na gawana chahte the woh
Haaayyyee Our Paa is so so so so proud of Maan for not being his machine son
Maan abb toh Paa ki bhi permission mil gayi!!
Awww Poor Paa was awaitng when this new generation will acknowledge his changing modern thoughts lekin Maan ne paani pher diya Paa k hopes par
!!
Pufff!!! Finally the day arrived and it seemed Geet was more nervous!!
GRRR
Kamina Arjun bhi aaya hua hai!!!!
OMG OMG OMG Maan's turn
!!!!
Maan has stage fear????????
Di Correct me if I am not wrong Maan was like carefree and like not caring about other's tauntsor something then why was he nervous for speaking on stage??????
OMMGGG Judges bhi wait kar rahe hain
Ummm Heading in Geet's direction????? He requires her support now !! May be after that he can gain self confidence which is bit low now perhaps
Now now what????? Me excited!!!!
Me so so so happy to have our Paa back
Dhinka chika dhinka chika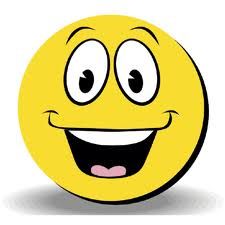 Paa Tussi chaa gayee!!!!!!!!!
Pufff Finalllyy My manchaha long comment on this thread!!!!
LOL Di you know you didnt reply to message these many days and i was like wondering kya maine kuch galat bol diya
But seeing your reply specially last wala line me just going laal laal
And yes yes yes Me gonna meet Sweetu Di This Puja vacation
Aur batao Di aap kaise ho??? Aapke exams the shayad????