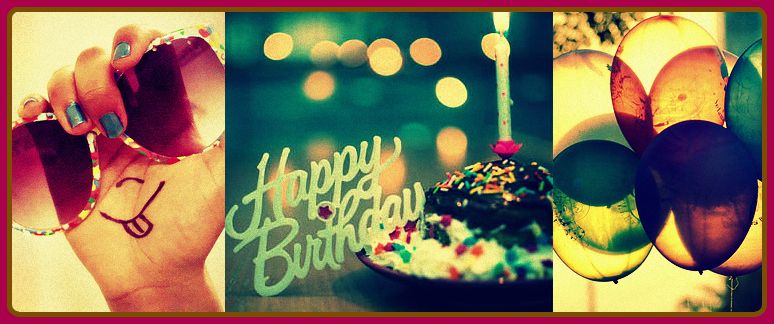 For Your Birthday.
Buds of the Summer Roses,
Crimson, and gold, and white,
Bells of the splendid Lilies,
Freshened with dews of night;
Blooms of old-fashioned gardens,
Blooms of the Open Way
Woven in perfumed garlands '
These ' for your natal day!

Gold of the Sunlit Beaches,
Green of the hills divine,
Bushland, and all her glories '
Glamor of these be thine!
Yea, and the silver starshine,
Flashing the skies along,
Yea, and the mornings golden '
Be in your birthday song!

Blush of the maiden Morning,
Blood of the wounded Sun
Staining the West with carmine,
Dying when day is done;
Blue of the Sky unfathomed,
Sapphire of shining Sea;
Each in its turn shall color
Words of my wish, for thee.

Flashing with rose-red rubies,
Sparkling with brilliants rare,
Glinting with changing opal,
Glowing with topaz fair;
Turquoise and em'rald burning.
Sard and chalcedony '
Thus, in a shower of jewels,
Falleth my song to thee.

Filled with the meadow's kindness,
Filled with the orchard's bloom,
Sweetened with hay and clover '
So, from a golden loom
Falleth my woof of Fancy
Fashioned in fabric true,
Woven in wishes tender '
Out of my love, for you.
All that is rich in Nature,
All that in Art is fine;
All that the wide world offers,
Be, Oh Beloved, thine!
Sunlight and silver water,
Moonlight and dancing spray;
These, from a Poet's fancy,
Take, for your natal day!
E.J. Brady
Dearest Friend,
We have never met...we have never heard...we have never spoken a word that is a "conversation" in real word...Still we meet each day in these pages...still we hear each laughter...each smile...each word...that giggling girls when they meet can create...we live across the seas and the "ocean"...still its an "Ocean" that consumes this friendship...to the "pearls" of thought that you grace each of our post with...that brought us closer...
Thanks for being such a special part in my life...and from each "friend"...who hereby connects to wish you...on your special day...
A toast to your good health, succcesses that you desire, dreams that you seek do come true...and warm wishes for a blessed year ahead...
Lots of luv,
Your Soul Friend
VM Credit : Zoha
ASR Collage Credit : Kalpana


Edited by honeypriya - 04 September 2012 at 6:46am