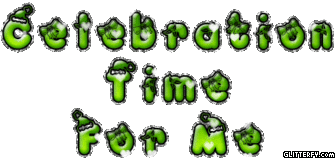 Guys ! Celebration time for me
I become Senior Member of India forums
And The credit goes to my new friend Saira
After posting reply on her topic I become Senior Member...
to all of the people who write such an awesome topics.
On which I am not able to control myself and post any view.
Aur Isi khushi me main apna aaj me SS: Waiting for you ka next chapter update karungi
So Party Guys!
Sanya...


Edited by san.gar - 04 September 2012 at 5:46am