Ram Kapoor had a day-long birthday bash!
Tags: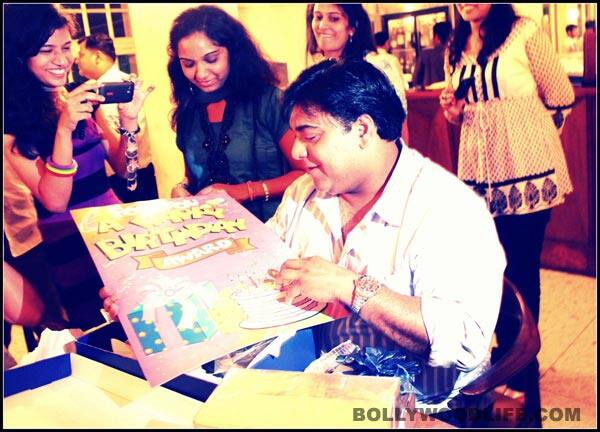 Dale Bhagwagar Media Group
Sign up for the BL newsletter!
And the Bade Acche Lagte Hain actor's special day (September 1) began with a sweet surprise
On September 1, roly poly Ram Kapoor turned a year older, but he wasn't sad or depressed for inching closer to the dreaded 40s. Or at least his well-wishers ensured that the paratha-loving, arrogant yet lovable husband of Priya in Sony's Bade Acche Lagte Hain didn't feel blue for adding one more candle to his big birthday cake!
Instead of a typical celebration with family and friends, a few days before his birthday, TV's most popular star started celebrations on a sweet, sugary note ' with 30 diehard female fans from across the globe. And this is what the Bade Acche Lagte Hain star had to say, "It became a grand celebration and I simply loved the little creative gifts they personally made and brought for me. We partied all night! It was quite unreal, but an awesome as well as humbling experience for me."
But Ram's mood to party didn't end there. After celebrating with his fans, he continued the birthday revelry with his family and friends before calling it a night. What fun, na? Now that's what we would describe as working hard and partying harder!


Edited by Armu4eva - 04 September 2012 at 2:11am