Originally posted by ayeshi_101
Very well said... I feel so happy when I see Sandhya happy... Only because of Sooraj's love even after sacrificing her dream she is happily living her life... Cant wait to see her happier when Suraj will take step to fulfill her dream...
Hmmm... Love changed her n made her a chulbuli Sandhya again like she used to be in her parent's house...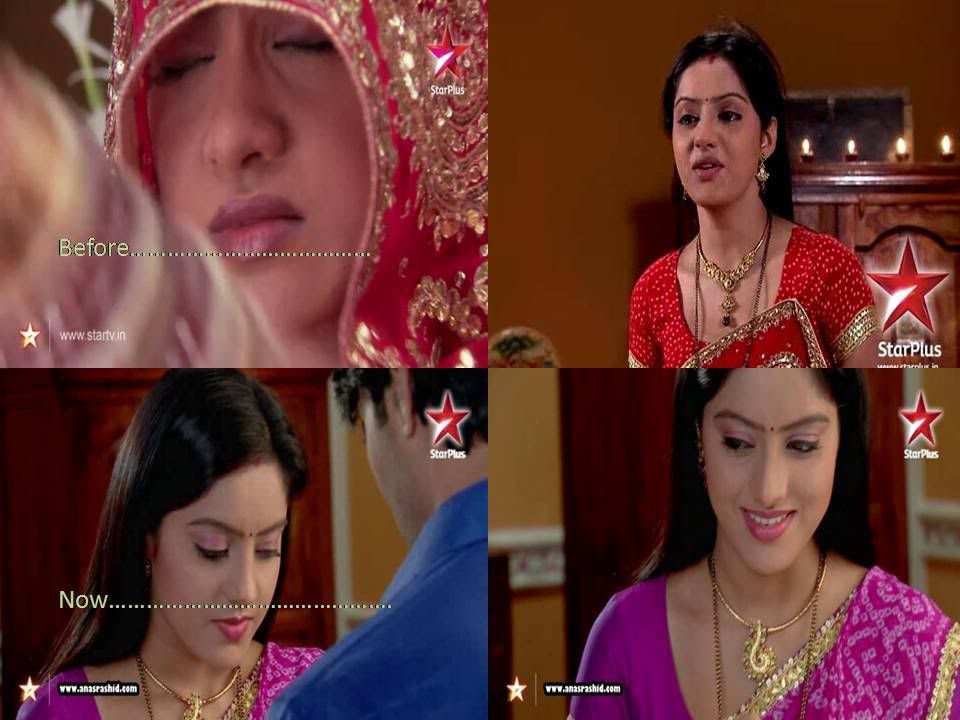 Thanks a lot Ayeshi for the pictures which shows the contrast clearly. Yeah, completely agree with you that love has changed her over time, and healed her wounds and after the grave loss of losing her parents, she came out of the grief, and found a firm foothold in the Rathi house only because of the love and unflinching support of Suraj.