Reserved!!
Abhi abhi I told divya (hakunamatata) tht I will take a small break from my books.. and here i see u ressing for the next update!!
kya kismat hai meri!!
Ok yes I knw I am not supposed to be here.. but well I will still be inactive till Saturday!!
Oh how I wish I had no exam! Grr... Fazool useless exam.. our academic head has lost it!!
Khair sab choro..
Yes KC di you gave us five long parts but well I guess u have spoiled me by giving us super mega updates and also I am so addicted to FATE-MATE that I keep wanting for more!!
But its okay, we know u were on a break and u started writing immediately after u came back so no complaints... waise wouldnt have complained even if u would have not been on a break.. writing five parts is one thing and reading them is another so for sure no complaints!!
Ok so as our FATE-MATE has alot to do with water.. so here is something:
Coming to the update now:
PART A:
Again Arnav is feeling guilty
Well tht promise is a big thing for both of them... well for khushi it might not be something to worry about soo much as she trusts her tsunami completely but poor Arnav again is stuck
I so hope he uses the promise at the right time!!
How could he tell her that he just attended that party so she could swim? Who was he trying to convince? Or fool?
This question cracked me up!!
Well even Arnav agrees tht this was such a foolish bahana anyone could ever make but his crazy princess believed it.. lol.. UNBELIEVABLE!!!
How was he going to convince himself when he himself knew why he went to the party?
It was a simple answer ' to see her.
OMG finally he agreed tht he went to the party to see her!! hayye
I love you.. I love you.. I love you sooo much KC di!!!
I sooo happy to read tht he admitted tht he had gone to a social gathering just to see his princess (yes we all knew tht but he ADMITTED IT.. thts a big thing sooo wooohooo).. I wonder what will I do when they will confess their love to atleast themselves pehle!! I will probably be seen jumping around going crazy dancing!!
Why would she offer such a promise in return for something this trivial? Why did she do that? She could have simply said sorry and we would have moved on, but no, she had to make it so complicated. What is wrong with her? I even told her I was fine with her saying no but she just had to''.
Aahhh dont even get me started Arnav... pehle tou u give such a foolish excuse and u knw how ur princess is.. she takes things to herself... so yes she is like tht..tou now dont blame her..Well I am sooo happy tht she gave u this promise
you wanted to be the only one for her na tou now u have a very important promise with you.. show her tht u wont disappoint her ever and make her urs soon please...
ASR: Because if I change my shirt in front of you ' you will eventually turn around dramatically, so I am letting you know in advance that I am about to change my shirt.
She looked at him, then his perfectly fine shirt, still confused with his statement, she asked'..
Khushi: Why do you want to change your shirt?
ASR: Are you going to turn around or should I start changing while you watch me?
Khushi: What? No. Wait.
Poor khushi never understands him.. hayye It would have been soo much fun if he would have not informed her and would have changed.. his princess would be drooling over him completely but then poor babua would have been blasted for not informing pehle se.. so yes its okay but chalo koi nahi.. khushi is seeing him without the shirt with closed eyes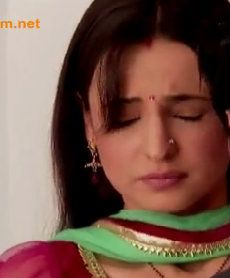 Hayye itni der
shirt pehen rahe ho ya bana rahe ho haan???
OMG started playing on ur phone and there the poor girl is going mad
haww u find it funny Arnav?? ooops not funny but FUN so yes tht is fun??? oh no its not... anyone would close their eyes for their mental stability while u are changing.. you knw we cant afford to lose our minds drooling all day imagining u with a shirt!!
Chaalak babua... princess moving forward tsunami going backwards... and no more water in her hands now
tht smile of urs ughh.. I start blushing and smiling like an idiot!! this is not fair.. how can you do tht to all of us??
PART B:
Water??? What water?? Where?? In your hands princess??? Why cant tsunami see it?? MUHAHAHAHA
Hmm yes indeed there is a pull full of water where u both could have been swimming abhi.. ALAS!!
Soo khushi uses her brains now
Tea cup.. water.. Arnav and this will now be FUN!!!
Liked how khushi used his words on him
ASR: Gloomy, I am telling you, don't throw that water on me. It's not funny'
Khushi: I know it's NOT funny. It's just FUN!
HAHAHAHHAHAHAHAHA soo true:
The Tom and Jerry rotation of water fight continued for another few minutes''.
Oh tom and jerry is my forever favourite cartoon and Arhi tou bas..
So the girl traps him with her dupatta and now proudly walks to have some FUN but lol there she goes.. dhuzzz
Her all-time saviour saves her again
(Ignore the dupatta not being there on Arnav's face and tht angry yound man's look too.. Oh and the papers too.. lol
)
Aww.. yes yes princess ur dupatta belongs there.. u also belong there.. u both are supposed to be there with eachother together forever!!
PART C:
For the first time he wanted her touch to last a bit longer''.
For the first time he wished that this one piece of fabric could have more thread to it'.'
For the first time he wanted the time to stop''.
Her touch was soothing'''
Her touch was gentle''.
Her touch was innocent'''
Her touch was pure'''.
YET
Her touch was sensational''..
Her touch was igniting''.
Her touch was striking''..
Whichever kind of touch it was'''
It did more than just touch his flesh''..
It touched his heart.
Without his permission''..
Just how she had entered his car, his room, his life'''..
Without his approval''..
And that fabric ended''
So did her touch''
In an instant''..
Time did end''
Eventually'..
He just stood there staring at her''.
Still trying to calm himself from the touch that rippled his body in more ways than he wanted to''.
Still feeling her on his skin, his eyes, his face, his body, his heart''..
SIMPLY LOVED IT!!!
Even I wanted this romantic moment to last for you Arnav *sigh*
Dont worry babua abhi tou aise moments bohat aaey gey haina KC di???
Aah the pataka (I mean ur princess) is in action again
The devil smile
Then he slowly leaned in''
Without any hesitation, for the first time''..
And whispered''
"Not this shirt"
I would have been dead agar mein khushi ki jaga hoti.. Its getting too hot in her... *Fanning myself*
The conversation ahead..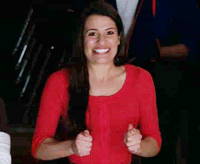 I am dead.. All ur fault KC di!!
I have no words to comment on tht!! JUST BEAUTIFUL!!!
Hahahhahaha Rs.50.. lol
no no Rs.40!!
Princess jee.. all is urs including Tsunami.. U dont need permission for anything
He just cant stop admiring her!!
hayye..
Finally.. they will work!! I was thinking abt what happened to the college and all?
PART D:
And she pulled him now''
Without any hesitation''..
Which didn't go unnoticed by him'''.
There it was again''.
Her touch''.
Which sparked his nerves all over again'''.
More than he wanted, more than he understood, more than he liked'''.
As much as he enjoyed her pulling''..
It also made him apprehensive''.
Was it because he felt different when she was around?
Heck, even when she wasn't around!
No one had ever done this to him'''.
Literally'''.
This one girl was practically pulling him'''
Just like that''.
And he let her''..
Forget letting her''..
He was enjoying it'''.
He liked it'''
He wanted it''..
He didn't want to reach upstairs'''
Not so quick'''
How he wished time stopped again''..
But he knew better than that'..
They had finally reached. Time did stop. Yet again. And she let go of his wrist.
She released his arm.
And her touch was gone.
In an instant.
He was still standing there without being able to say anything. Just staring at her.
How do u manage to write all this???
Aah U cannot expect to me to comment on this!! How do u manage this sach mein?? HOW??
Hayye.. I am loving it how she casually moves around his room.. yes Arnav is right.. U dont need to ask anything and everything.. he has given u the right over everything.. unknowingly his heart too
Well I understand.. Khushi cant be all like yea I knw I cant do whatever I like.. they are friends abhi so well obviously she would ask before doing things..
Arnav dekh hi leete khushi ki playlists then u wouldnt have to think over it soo much!!
Aww.. how much fun will it be when he lands in the mehndi all jealous thinking about his princess dancing with someone else and then trying his best to not let her dance or even better seeing her dance with someone else and then he realises tht this shouldnt be happening.. She is MINE!! She should dance only with me!! I will make sure of this tht next time its only me with her.. NO ONE ELSE!!
I am waiting for this
Now after what khushi has told him abt the song and all I am thinking how and when will he realise his love for his princess??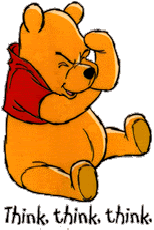 Hmm nice try Arnav.. Nice question!! I knw which girl u are referring to
PART E:
Haah!! There u go!! look I knew u were referring to ur princess!! Applying the whole song thing tht gloomy told u abt to both of u haina?? I knw I knw hahahahhaha
Lalalalala Look just how the girl in tht song is with the guy.. even ur princess is like tht with you soo u knw what I mean.. Right Arnav??
Ab now u dont act like a buddhu and take forever to realise ur love for her okay??
Also now tht u knw even if ur princess likes you she wont say anything, tht means now as soon as u realise tht u love her please dont waste time and tell tht to her in a DHINCHAAK style!!
Awww.. So he is the exception.. not we dint knw but yes she said tht to him.. OMG yayyy... thts super cute!!
Hayye tht sounds heaven-like haina Arnav?? Nothing better than u being the special one for her!!
Yes Arnav this girl is ruling over u completely.. only she can do tht.. yes only her caus she is the one.. the only made for u!! Indeed it is her.. only her.. just for you.. yes only for you.. She is YOURS.. ONLY YOURS!!
Loved it how he released his fist!! Stopped fighting with his emotions.. with himself.. letting his emotions take over.. deciding to go with the flow.. OMG.. Its the same Arnav who wouldnt let his heart rule over ever.. Yayyy.. He has let go!! OMG yes!!!!
Now I am losing my mind thinking of how and what will happen?? When will he realise his love for her?? After the fate-mate secret is revealed?? Will khushi knw he is Arnav Singh Raizada?? How will he confess?? Where and When?? How will she react?? Will she accept his proposal without knowing he is Arnav Singh Raizada?? Oh and I forgot.. The kiss?? I soo want to knw what had happened tht night at tht time?? How will Khushi react when she comes to knw abt it?? What will happen? Will they fight?? OMG nooo... KC di itna mat tarpao please jaldi se batao kya hua tha.. please.. pretty please...
SIMPLY AWESOME!! LOVED THE UPDATE!! WAITING FOR MORE!!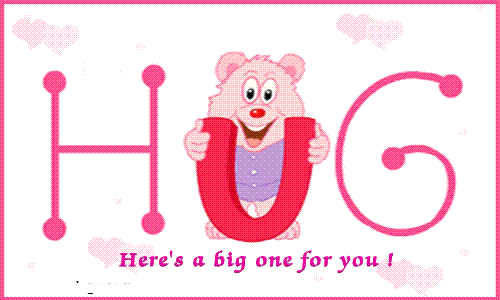 Lots of love to my doll!! This is for u baby *muah* *muah* *muah*


Edited by cymateli - 14 October 2012 at 9:21am