Naina was shocked to hear what Rohan said.It broke her into pieces.Her ears which heard it pained a lot.
Rohan:Naina'let us break up.
The rain which was poured upon them signified her pain.
N:So the rumours I heard about you what true.I heard that your father has found a rich girl for you.
R:Oh Naina'no'that is not the reason for the break up.I feel that we should not get married.If we get married '.no our match won't make us happy.
N:Why do you think that after marriage we won't be happy?
R:Because our back ground is very different.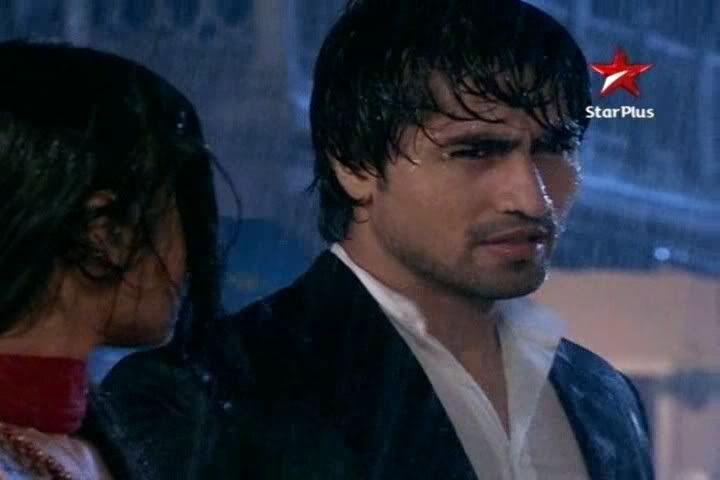 N:A few days back you met my family.So you must have felt that my family is inferior to your family. We are just middle class people with simple mind set.
R:No'I never felt that your family is inferior.But I felt that my family is inferior to your family.
N:What?
R:Naina'I could not believe that such happy joint family exist today.You belong to a happy joint family where everyone loves each other.You all find time to be with each other.You all eat together,watch TV together.But in my family'.you know my family is not a pleasant family like yours.No one has time for each other.They have time for high class parties.But no time for their own family.We have TV in each room.We watch TV individually,we don't watch TV together.We have no common interests.We don't have eat food together.Each one eats whenever they feel like eating.We don't even have time for proper communication.Your parents love each other.But my parents do not love each other,they just fight always and pretend to be happy in public.So if you marry me you can never be happy.You can never adjust as my family is completely different from yours.For you family is happiness.But for me family is just an adjustment.You can never find happiness in my family.So if you marry me you will realize later that you have made a mistake by marrying me.
Rohan cupped her face in his hands:Naina'I love you'Your eyes are beautiful like your name.So I don't want your eyes to lose it's charm because of my family.I want to break up with you as I love you'I want you to be happy with you always.
Naina's eyes were wet.
N:You love me.Right?
R:Yes.You only taught me the value of love.
N:Then don't leave me and go.Don't utter the word 'break up'I can never be happy if you break up with me.My eyes will always be wet after our break up.
R:Naina!
N:After marriage your family will be mine too.I will accept your family as it is and I will find happiness in our family.I am very positive Rohan.Not like you.I am sure that a daughter in law can bring changes in a family.And I assure you that my entry into your family will bring positive changes in your family.All your family members love each other,they just don't find time to express love to each other.I will make them find time for each other.Promise.
R:Naina...you can't understand how different my family is from your family.It makes a lot of difference.
N:Trust me Rohan.I am sure that I will succeed in bringing all the family members together.
Rohan was still confused whether it will be practical or not.But he was clear about one thing,he can never make his Naina cry,he can never leave her hand.He held her closer to him filling her with love and thus bringing back the glitter of her eyes.
After 2 years'
Rohan's family was celebrating his great grand mother's 90th birthday.
Rohan looked at Naina happily.
R:Thank you so much Naina for arranging badi dadi's birthday party.Because of you now all my family members are together.They are sharing happiness and joy with each other.They wish their daughter in law Naina had entered their family long ago.Then they would not have lost these many years.They wasted many years without expressing love to each other.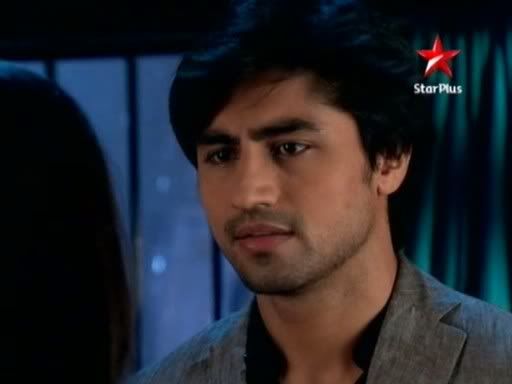 Naina's eyes glittered.Her smile beautified her.
N:Just thanks is not enough Rohan.You have to join us in dancing.
R:Me?Dancing?No'.
He was shy to dance.
N:No way'
She grabbed his hand and led him to the area where everybody was dancing.
After the party they eached the room.
N:How was the dance?
R:Nice.But I can enjoy fully only if we both dance alone.
He pulled her towards him:Will you dance with me?
She smiled nodding her head.
They danced together.
R:Thank you for entering my life.I never thought you can change my life life like this.Whatever happened in my life after our union was beyond my imagination.
N:I always dreamt of a Prince Charming who takes me for a horse ride to a dream land.And now I realize that the Prince of my dreams was you.I never thought I would get the Prince of my dreams in real life.I feel it's a dream.
N:Ek Din Aap Yoon Humko Mil Jayenge
Phool Hi Phool Raahon Mein Khil Jayenge
Maine Socha Na Tha
R:Ek Din Aap Yoon Humko Mil Jayenge
Phool Hi Phool Raahon Mein Khil Jayenge
Maine Socha Na Tha'(Yes Boss).
They shared a lovely eye lock.
The romantic music in the back ground made their eye lock more beautiful.
The end