Dont worry.. nothing following is going to appear in the show (as if other predictions of mine are the regular ones in the show!!)..
Writerji said, he doesnt like such people with high man-made virtues
Ashutosh was very uneasy at the breakfast table...

BB coaxed him... Initially, Ashu just avoided BB.. But, Bapuji within him ordered him to tell the truth.. Ashu told the real reason behind the jhagda...
Ashutosh reached KGH... found the floor very dirty... the sweeper was chit chatting with another fellow... Ashu got angry.. but took the broom from his hand started sweeping...

All the sweepers in the hospital have learnt their lesson..
Mallika enquired Ashu about Nidhi.. tried to poke her nose further and give a lesson... Ashu gave her a bouquet and said, "Get Well Soon Mallika"

Ashu was walking near the ward where Amar was kept... heard Amar flirting with Nidhi.. felt uneasy...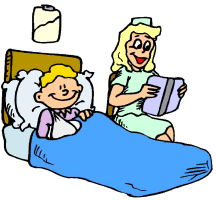 But, Gandhiji within him reminded him to be cool...Amar was still flirting with Nidhi...

Cool beta Ashutosh... still flirting... cool... flirt...
"I DONT LIKE TO BE MEASURED ON THE MAN MADE SCALE OF MORALITIES...I AM NOT A GANDHIAN..."... ashu went ahead and gave 1,2,3 to Amar...




Edited by mudraswathi - 03 September 2012 at 11:00am