We are all waiting for the episode after seeing the precap.
What was the 'special ingredient' that made Ashu cough and Nidhi's eyes water, which made them instantly react and reach out to help each other?
1. Dadi bua's loud prayers
kept disturbing Bhagvanji's sleep so He decided to do send some 'prasad'
to KGH and the effect is what we will see today.
2. Mallika's romantic thoughts
of Ashu made him cough
and evil thoughts
of Nidhi made her eyes
water.
3. Ranga was blowing kisses to the new nurse.
Ashu tried to warn him about Anji standing behind by coughing
. Anji threw some pepper powder from the table at Ranga
, which landed in Nidhi's eyes.

4. HK added extra mirch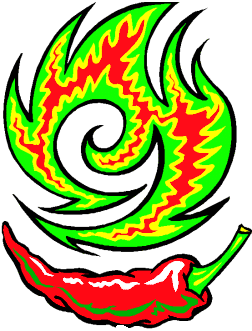 in the food as he was angry with Ashu for fighting with Nidhi who was a big help to him in the kitchen.
5. CB knew that even the toughest soldier
would succumb to a woman's tears
so he kept a raw onion

in Nidhi's lunch box.
6. Add your mirch masala ideas here.


Edited by waves - 03 September 2012 at 6:56am