Bajrang Pandey- Hello chandu!!! How are you?
Gopi- (hiding inside the table and listening to CC BP talks)...heheee
BP- Did you here something Chandu...
CC- No sir!! But I just want to say that really I am ...in...lo..vvv. *shy*..lo
Gopi- OMG!!!say it ...mom..
BP- CC I can clearly hear someone !!!
CC- "CC"...Oh!!! me...But forget this think sir I want to tell you that I ...
BP- 1 minute CC sorry!!! Gopi baby are you going to come outside or should I come in...
Gopi- Opps!! Sorry you to disturb is the now I am going to inside is the...(run and goes towards the door where billu and GG hearing CC and BP).
CC- Sir close your eyes ...I am getting *shy*..
BP- Okay!! why not CC ...now don't wait my ear's want to hear those 3 words...
CC- I ..
Someone- (coming towards Bp running in speed and climb on BP) I LOVE YOU Bajrang!!!
BP- OMG!! CC your weight is too heavy I thought you would be less heavy but still I love you too (and opens the eyes).
Bharti- Oh!! really dear...
CC- Sir I am not talking too you !!! BYE ...
Billu , GG and Gopi- What sir you made our madam cry now we also not with you!!!...
Billu- Yup!! madhu you ditched me and now carrying a bulldozer in your hand...
BP- (twisted Billu ears) You leave me . I said leave me...
Bharti- Okay!! dear...by the way I am senior to you. I have came here as commissioner dear has allotted me.
Everyone- (salutes)...
Bharti- whatever ...you go Mr fatso and give me your chips first...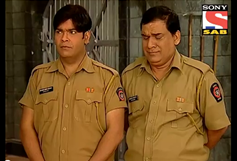 GG- okay!! madam
Gopi- welll I have to go is the...
Bharti- Stop!! and go to lappi she is waiting for you...
Gopi- oh!!! really ...OMG!!!...(goes outside the chowki).
Billu- madam would you like to have champi !!!
Bharti- No!! ...come in afternoon go to your home...
Billu- okay!!! I will also tell sister about the new girl in jijo's life!!
Bharti- Chandu chandu...
CC- (comes )...Yes!! maam..my name is chandramukhi
Bharti- whatever...take this letter and go home...
CC- But why ???
BP- Yes!!! madam why chandu have to go home...
Bharti- naughty!!!... anyway call me "Bhalo"..."raj"
BP- okay!! bhalo ...*laughs*
CC- *laughs*
Bharti- See I don't like this behaviour and that is why I have fired you..now take this letter and find a new job!!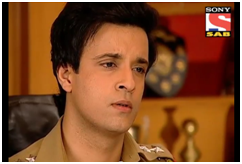 CC- runs outside the chowki ...oh!! yes children now sir will know who love the most!!
Gopi- yup!!! this one
GG- madam this is not that girl which I have called to act...
CC- WHAT??? Then who is she???
CC- give me that women's number??
GG- okay!! madam ji...
CC- (calls and see that girl didn't came as she was ill)
CC- oh!! you are saying truth...means the women inside the chowki is real or not...GG go and find about that women with sir ji...
GG- okay!!!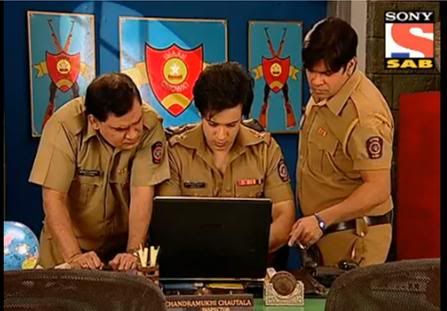 GG- sir there is no record of any bhalo or bharti...heheee
Gopi- well ...what is written is the I don't know frencha is the" hehheee
BP- FRENCH!! gopi baby...really there are not any record related to bharti !! then who is she??
Bharti- darling!!...
GOPU...RAJ..GULO...THAT IDIOT BILLLU!!!Where are you all???
GG- who are you??
someone- me Pari...BP 's mother...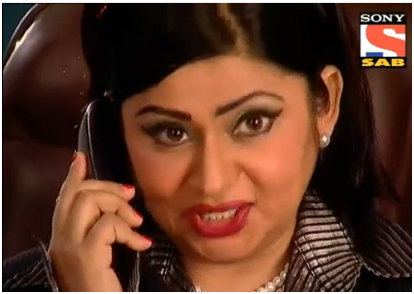 BP-Hi mom baby !! love you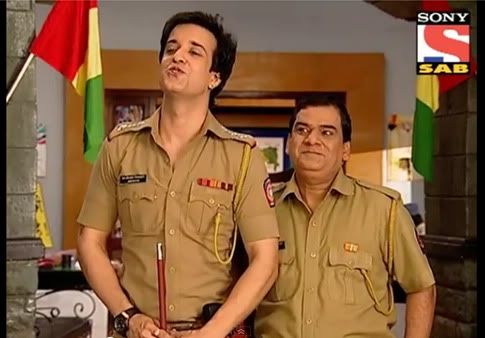 GG- heheee
Billu- (forgot )...I can see the moon...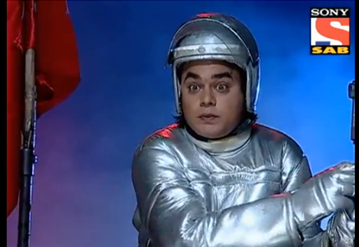 CC-(behind the door)...What's happening here?? Let's see...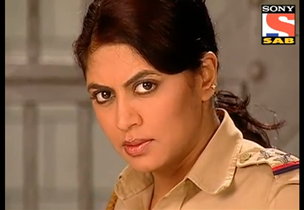 NOTE- THE PICTURES ARE FROM THE PHOTO GALLERY SO THE CREDITS GOES TO THEM.