~~ Aditi~~
CF, FA , Naaz
Happy Birthday Dear Hope all your dreams and wishes comes true Have an awesome Day
Small Gifts from me
~~Prerna~~
Happy Birthday Naaz
woho its ur birthday foxxy and i want a party from you
LOL
yeh mat samajna ki main itni asani se tumhe jane doongi koi kanjoosi na karna
LOL jab ham DTETG main pahli baar mile the toh i thought ki tum 20 ho LOL
ab yeh mat pochna ki kyu mujhe aisa laga
.tumhe reason toh pata hi honga
i think now i knw u really well then before
. i love ur crazy random emo's
LOL
ye tumhara fav actor neil
.LOL is ke baare main bhi mujhe tumse hi pata chala
BTW is ka google main accha pic doondne main badi mahnat lagi lol
I never knw ki u like SRK as well
.

Now here is ur gift.khol ke deklo
I hope is saal tumhe jo bhi chahiye woh mile
. tumhari har kwahise poori ho.
hamesha keep sarmaying.you looks cute when you that
.
and i hope atleast is saal tumhe jokes karna aa jaye

once again happy birthday
.
~~Soumya~~
Foxxy
Today is your special day
And I'm here to wish you
A Happy Birthday
Many many happy returns of the day
Have a blast on this birthday with all of us
Love you
May god bless you
And May all your wishes come true ..
Heres your yummy chocolate cake



Time to open the gifts now dear..
See a big one, and two small ones..
Small one
Next
And in the big one.. tadadada .. Drum rolls please



Hope you liked the gifts
Foxxy dear, be just the way you are
Don't ever change
Cant believe it, I realized your older than me just now
With love
SS



~~Keenal~~

kay so here's a gift from me,
i did something like this for the first time and hopefully you'll like it,
i'm sorry if its too bad,
but hey, at least i tried na
...i could have given a much better than this, but woh shayad mere hatho se nai banaya hota and ye even though its not perfect, meine banaya hai
toh maybe you liked this!?
Your profile
describes you na
So Shenaaz, i mean Preet, i mean Naaz, i mean didi, i mean ansar ke best friend
, hope you have a wonderful birthday (which duh, you will
) but i wish you all the best in life ahead, you've turned 18 today, i'm sure you're very happy for this, and seriously who wouldn't
, you're gonna get a lot of privileges now, but remember, the more privileges we get, we are handed something else with it -responsibility- , i'm sure you have no problem with it, but still i hope you can handle that no problem
, Um, i don't remember us talking anything related to what we're gonna be doing with our future as in -career- but i'm guessing you wanted to pursue your future in law!? it might be it or not, but wish you all the best in life, you're a nice friend cum didi
and what else!? um, just have a blast today, have fun, enjoy, take care and ily didi
here's my didi's cake so hurry up, cut the cake and give me a piece first
and have an AMAZING day birthday girl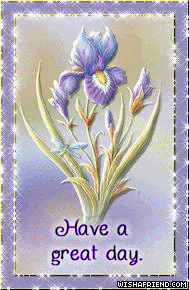 ~~LT~~
Naaz tu hai ek raaz par tujhpe hai mujhko naaz
Aaj din hai bohut khaas tu khush rahe yehi hai meri aas
I wish you a very Happy birthday dear..
May all your wish and dreams come true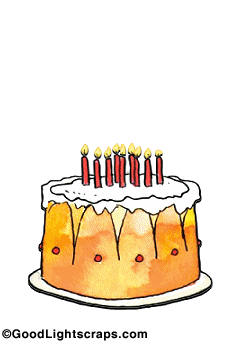 This is your gift naaz

~~Anjali~~
~~~~~~~~~~~~~~~~~~~~~~~~~~~~
Happy birthday jailer
have a grt year
may you have many more
n i do want a treat...bt not maggi,i want pizza
happy birthday once again
~~~~~~~~~~~~~~~~~~~~~~~~
~~Nandni~~
Wish you a very happy birthday naaz..
May god give you everything that you desire and deserve..
~~Nikki~~
Happy Birthaday Naaz
Apke iss khaas din hum rab se dua karte hain
ki apko woh har ek cheez mile jiske apko chah hain
(Ha haan samsung galaxy bhi included hain usme
)
Abhi gifts ki baari
Pehle yeh rakhlo mujhe editing nahi ati par socha net se ek pic utha ke toh de hi sakti hu
n ek aur hain
sorry meine ismein koi editing n all nahi ki hain
Abhi asli wale gifts
Sabse pehle yeh rahi law wali books
And yaad aya ki tum tax bhi karne ka soch rahi ho na
Aur yeh meri taraph se ek achi wali gift
Chalo now ek aur cheez jo mein dua karti hu ki bohot jaldi tumhe mil jayegi
N soory cake nahi layi abhi woh toh sabse mil jayegi na meri taraph se bhi hain sochke kha lena
May all ur wishes come true dear
And end karte karte one thing
I have always seen a perfect mixture of childness n maturity in u never ever loose it
~~Rafid~~
HAPPY BIRTHDAY Naaz God Bless You and may all ur dreams come true
ye dekho
~~~~~~~~~~~~~~~~~~~~~~~~~~~~
May this Birthday teach you that failure, depression, rejection, sorrow, hurt and pain are words that you should erase from the dictionary of your life. Wishing you a very Happy Birthday.
~~~~~~~~~~~~~~~~~~~~~~~~~~~~
Enjoy
~~Abdul~~
HappY BirthDay Naaz May ALLAH Bless You May U have A Wonderful Year ahead
LONE LIFE Many many many Happy Returns Of the day

_________________________________________________________khatam ho gayi BD


Edited by --devil-mind-- - 22 August 2012 at 11:45am