HERE IS THE LINK TO THE INDEX OF MY WORKS...
PART ONE...
virat and manan were childhood friends. manan and virat joined the same college. manan persued journalism and virat persued mba for he wanted to join his family business... virat was very clear in his mind what he wanted from life... and the best option for him was to join his grandfather and brother viren in family business... and then give time to his singing talent... virat had planned his life and was very sure that nothing could go wrong in his plans...
on the other hand, manan was the one who never planned things.. he left each and every thing to his life, destiny and god...
but there was something common in them... they were fun loving, care free, bindaas and pranksters... besides their ideas about life, there was one more thing that made them different and it was their financial status... virat belonged to a rich family and manan belonged to an upper middle class family... but virat never made him feel that difference... he was always there for manan... he helped manan whenever manan wanted his help... manan was like a brother to virat from another mother..
virat was a super rich brat and manan was the one who always saved virat from difficult situations... virat was very famous among girls and got whichever girl he wanted... but manan was waiting for his dream girl... and virat used to laugh at him whenever manan said so...
coming back to present
virat was getting ready for office when suddenly he saw his wife stepping out of the bathroom while drying her wet hairs... whenever he saw her, he fell for her even stronger. he loved whenever she gave him that million dollar sweet smile. he on seeing his beautiful wife always remembered what manan used to say to him " virat... one day a girl will walk into your life and you will feel like everything around you has stopped.. you will wish to live your whole life for that girl and her happiness... you will only see her face even in the crowd of millions... she will make your life beautiful and worth living..." he was brought out of his thoughts when he saw in the mirror his wife hugging him from behind... he turned back and held his wife by her waist and pulled her towards him...
wife : virat... chodo baby... koi aa jaega...
virat : aane do... i dnt care... main apni wife k saath romance kar rha hoon, kisi aur ki nai...
wife : ohhh... toh janab subah subah bhi romance k mood mein hai...
virat : romance ka koi specific time hota hai kya...??? saare mood ki band bja di yaar and u know what tum dadji jaise baat karne lag gai ho...
wife : kya...????????
virat : aur kya... sara din time ko leke baithi rehti hoon... brkfst ka time, dinner ka time, iska time, uska time... aur aaj to mujhpe ek favour kar hi do wifey...
wife : favour... aur wo bhi mr. virat singh vadera pe...??? ohh i am oblidged... accha bolo kaisa favour..???
virat : just tell tell what should be time for romance...???
wife : tum bhi na virat... chep ke chep hi rahoge...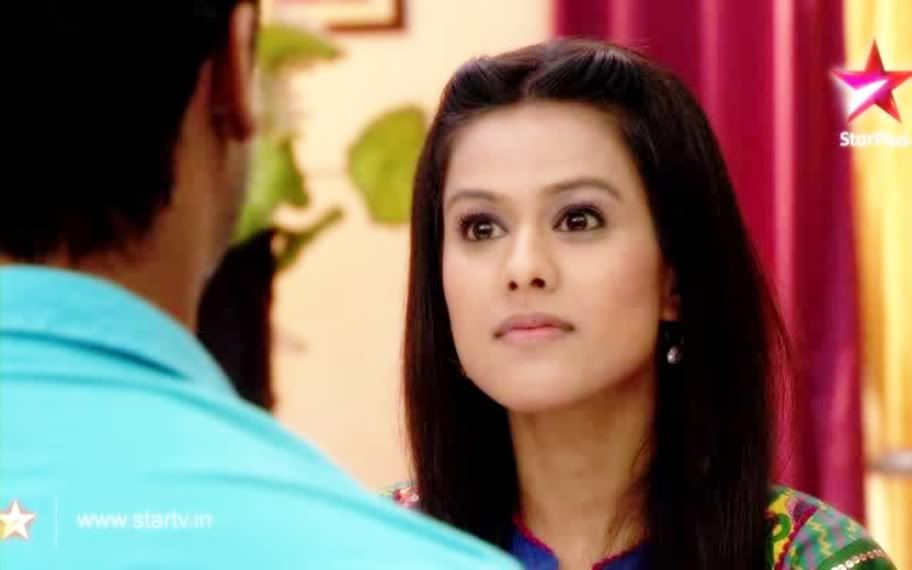 virat : aur mrs. manvi vadera tum bhi de futiya ki ded futiya hi rahogi...
manvi : virat i will kill you...!!!
virat : oh hello... main suhag hoon tumhara... remember..???
manvi : haan haan yaad hai pati parmeshwar...
saying this manvi went to dressing table and opened her sindoor box... just then virat came and filled her maang with sindoor. then he kissed her forehead and went downstairs as he was getting late for office...
manvi looked at herself in the mirror and thanked god for giving virat as her life partner...
manvi went to the closet for taking out her dupatta when an envelop fall down. she bent down to pick it and found out to be their photographs frm college tym which virat had kept with him... she saw the pics and it was virat's and manan's pic...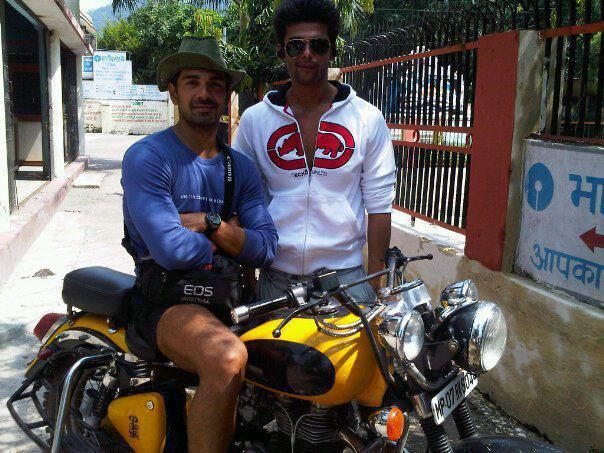 on seeing those pics , she was reminded of their past - virat's, manvi's and manan's past...
she was reminded of her first day in college. the first time she met manan... how she connected with him so easily... how she became friend with him... she remembered the first time manan introduced her to virat... (virat who was destined to be her life partner, her husband, her love and now the father of her unborn child). her lips curved into a smile while thinking of their first meeting... she today also remembers that day very well when she first met virat...
manvi was brought out of her journey into past memories by a call... she saw the caller id and it was virat's call... she immediately picked up the call and
said " ab kya ho gya...??? abhi toh nikal ho ghar se...
virat : ohh hello... maine tumhare saath time pass karne ke liye call ni kia hai... itna balance nahin hai mere paas phoonkne ke liye...
manvi : accha... meri billi mujhe hi meow... toh fir main phone rakh deti hoon...
virat : wait wait wait... jo kehne ke liye call kia tha wo toh kehne do meri jungli billi...
manvi : jaldi bolo... mere paas time nai hai.. itni bade ghar ki bahu hoon aur mere paas bahut saarre kaam hai karne ko...
virat : bolunga toh tab na jab tum chup hogi... waise i swear main agar iss waqt wahan hota na toh kab ka tumhe chup kra chuka hota...
manvi blushed listening to what her husband just said knowing his meaning very well...
virat : accha suno... pehle sharmana band karo... aur ab mere baby ko bolo k papa loves her... and papa is sorry bcoz aaj wo apni princess se bina mile chale gaye na dats y...
manvi : bol dungi pati dev... par ek doubt hai... tumht kaise pta k princess hi hogi... i mean prince bhi toh ho sakta hai...
virat : manvi ji... i promise princess hi hogi... meri mannat
manvi : tumhari...???
virat : nahi humari mannat... love you both... take care and see u in the evening... byee...
manvi : bye virat... love you...
virat : love you too...
after ending the call, the pics in her hand caught her attention once again...
INDEX
PART ONE PAGE 1
PART TWO PAGE 2
PART THREE PAGE 5
PART FOUR PAGE 7
PART FIVE PAGE 8
PART SIX PAGE 9
PART SEVEN PAGE 11
PART EIGHT PAGE 14
PART NINE PAGE 17
PART TEN PAGE 20
PART ELEVEN PAGE 24
PART TWELVE PAGE 27
PART THIRTEEN PAGE 31
PART FOURTEEN PAGE 35
PART FIFTEEN PAGE 39
PART SIXTEEN PAGE 46
PART SEVENTEEN PAGE 50
PART EIGHTEEN PAGE 55
PART NINETEEN PAGE 59
PART TWENTY PAGE 65
PART TWENTY ONE PAGE 71


Edited by naina927 - 07 December 2012 at 1:58am