KiSha OS: Birthday
Mumma I can't fall asleep can you please tell me a story?
A young 3 year old girl was pestering her mother, to tell her a story. The parents of the child smile in delight at her enthusiasm, on hearing a story. The mother nodded her head and gently placed it in her lap lovingly. Her mother recalled the time when she was in her teens and how she and her husband had together celebrated her best birthday, of her life. Going back in time, she remembered everything and he intently gazed at her loving wife, who was perched on the other side of the bed, just inches away from him, with their daughter lying down in the middle of the bed, binding her parents love.
***
Riiing The alarm had just gone off for the tenth time, causing Kiya to wake up frantically and get dressed and ready, for one of the best days in her life.
Normally, any other day she would have got up and dragged her self along to the bathroom, to freshen up and have a warm shower, followed by getting ready for school and then lazily striding down the stairs, to refill her empty stomach. But today was no ordinary day, today was a special day, a day that celebrated Kiya being born, yes in simple words it was her birthday and not just any birthday her 18th birthday. Maybe this was why Kiya was expecting too much, but who knew that she was not going to get what she had expected.
Okay back into present, Kiya was rushing down the stairs, stumbling but balancing herself before she falls, she gives a sigh of relief of being safe and goes down expecting the room to be full of presents like it was on Anya's 18th and also her parents waiting at the foot of the stairs waiting with a smile etched on their faces, ready to tell her that there will be a grand party held for her birthday. But that did not happen. Why?
Kiya reached downstairs to find a room full of presents like she expected and her parents eagerly looking up at her. She smiled and said Hi and they replied with a high energy Good Morning Anya. Wait did they say Anya, Kiya looked behind her to find Anya standing 2 stairs further up then her and got disheartened to find that the Good Morning was for Anya, but never mind she still had all the presents to look forward to.
Kiya ran to the table where the presents were kept and was just going to open a big one that had caught her attraction when her mother asked her what she was doing and she returned her answer with a smile saying she is going to open her presents, when her mother exclaimed that these presents were Anya's sent by her fans as Anya was going to hold another concert.
Kiya looked in shock at her mother, who seemed to have forgotten her birthday, and not only her but everyone in the house had forgotten her birthday as they got back to their normal daily life, but how could that happen I mean it was the most important birthday she was finally 18 and no one remembered it, it was like she never existed.
Depressed, Kiya got ready for school and headed out, disheartened that her mother and her father had forgotten her birthday. She wondered if she could expect anyone else to know that it was her birthday, but after some time realisation hit her, she had no friends and that means no one knows that it is her birthday. Well life was tough and she had to learn that from a young age, she just had to celebrate her birthday on her own, but then that did not seem like a good idea either, so she just decided that she would forget that it is her birthday. Perfect plan and easy to carry out she thought to herself, or not so easy. Urrgh Why is life do difficult?
Sometimes she wish she was not Kiya Gujaral, then maybe her life would be normal and worth living for, this life so was plain boring, the life of fame had just made her mother and father forget that they had to stay grounded and also keep their children grounded but they forgot meaning that Anya and Kiya had also started to fly and Kiya was worried that one day she will crash and her wings would give away. She had dreamt many times of this happening and she shuddered at that thought and moved on towards school.
Kiya reached school for one of the worst days of her life. Perfect. Just what she needed, her best day of her life spoiled to be the worst day of her life. First she had a collision with Vats Banga's chamcha and he had spilt sticky honey all over her, and she had to get changed due to which she missed some of her class and had to stay back 5 minutes to make up for the time she had wasted, as the teacher was not ready to listen to any excuses. Then Ranveer, one of her all time enemies had a row with her, for calling Panchi a fatso and she had to listen to a lecture from him, before he allowed her to go as she was being held by her wrist and he refused to let go before he got that in her minute brain that she was not to call Panchi a fatso again. And if that was not enough Samar and Piddi had played a prank on her and she was wet from head to toe as a whole bucket of water splashed onto her, as she walked into the storeroom, where she thought she was called for some help but little did she know it was the two devils Piddi and Samar at work.
She was having a bad day but she was not the only one to witness it as one other person who was interested in her life was watching her the whole day, and was seeing her having the worst day of her life. He thought that the poor soul was having a really bad birthday and he could at least do something to cheer her up.
Kiya left for home, but decided to turn up late, she wanted to be alone and she knew she was not going to get any peace in that house so she started walking, where she had no idea, when she was unsure of the time, why because she was in search of peace and happiness. She was walking and walking, she did not realise that she was walking on the coast and was not at the beach. She had nearly covered 10KM and the sun was setting. She realised when the warm waters from the sea touched her feet and ran back to where they came from. She smiled at her foolishness; she had unknowingly turned up at her favourite place, the beach where she could find the real Kiya and get to know her better.
She was seeing the sun set, it was giving her soul some peace when a rose disturbed her view, she gave a sideways glace and slowly raised her eyes. Blue jeans, white shirt, clean shave, smooth yet hard lips, aristocratic nose and finally those soft captivating molten coffee brown eyes that she was ready to drown in. It was him, her stoneface, the one who had followed her every move today, just to make sure she was protected. He never let her out of his eyesight, and again today he had followed her to make sure she was safe.
He looked into her eyes, no matter what she said her eyes always told him the truth. They could never lie to him, no matter however rude she was but her eyes always managed to convey a sorry. Kiya stared back into his eyes to see desire and a smile reached her lips as her hearts started pounding against her chest and her heartbeats increased. KD felt his breath stop as she looked absolutely blissful, she was smiling from the heart.
Kiya took the rose from his hands, mumbling a thank you as she took it carefully making sure not to ruin it in any way, she wanted to keep it safe, so she could look back at it whenever she wanted. They sat down on the beach together in silence, but still their eyes speaking volumes for them. They felt each other's presence made them happy as it was a presence of the one they loved.
Slowly, KD reached up and touched her cheek with the back of his hand lightly, enjoying the feel on her smooth cheeks which had turned a dark shade of red with his one touch. He ran the ends of his fingers down her creamy neck till me met her finger and entwined them together. He clasped them tightly not wanting to let go of her. Forever.
***
KD had made Kiya hers that day, and from then on they were together.
Mumma is that it? That is how yours and Daddy's love story started.
Yes Angel, now go to sleep Mumma is tired na and you have school tomorrow?
Ok Daddy, I will go to my room.
KD and Kiya watched as Angel came and took her share of kisses from each of them and retreated to her room. Kiya then brought out a book from the bedside table and opened it to reveal a dry shrivelled rose. KD smiled, he knew she had treasured that rose, to remind her of her first birthday with him and from then on every birthday had been like that, a walk on the beach, with Kiya's right hand embracing a rose and left hand entwined with KD's right.
Snigdha Love You My Sister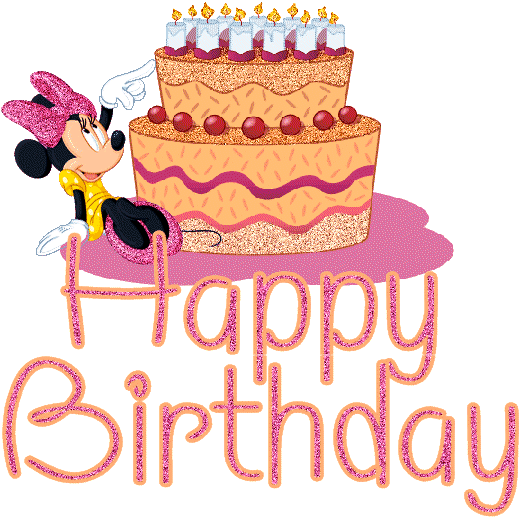 Love You Tons and May All Your Dreams Be Fulfilled

To see my other works on TBP please visit my gallery http://www.india-forums.com/forum_posts.asp?TID=2935753


Edited by The007Shivani - 17 August 2012 at 2:17pm