Originally posted by Nandalala
SK!!! Oh, MY!!! What a song...oh,
Boy Meets Girl
takes me back to another place & another time! It is absolutely perfect...And what a star she is! The flowers reminded me so much of the stars "falling" as well...After all, it was her dream, wasn't it? Well, this post was like a big, warm hug! Just loved it...
And this collage...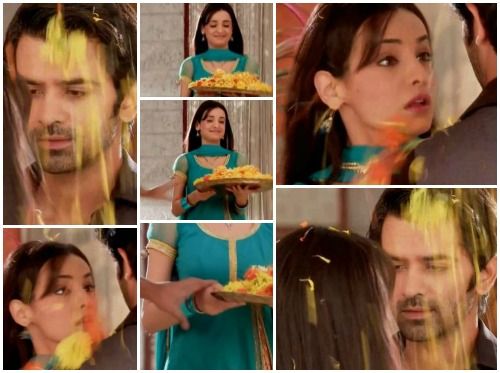 "Carry your heart into my heart...
Thats where you belong...
In my arms, baby, YEAHHH!!!!"
Muaaahhhzzz!!!
Absolutely adorable!! Can't wait for them to "fall" together!!
P.S. That
"So Many People Love You"
pic is just
. Iss
drooling
ko kya naam doon??
SA
it's a classic song for a scene which I'm sure will be come a classic in it's time too !!!
A big warm hug was much needed after the drama-shama of the latter end of the epi
!!!
I couldn't resist that drooling pic, after all they are the alpha species
but it just fit so well ... and added to the Adore factor of the post
... goes into the hooded claw category, gosh remember that gem !!!