JaiGanesh ShivaOm
Hi all, I'm Sia.
I have got this privilege of updating the Written version of the show for
Mondays
and
Fridays
.
I would like to thank you for giving me this opportunity.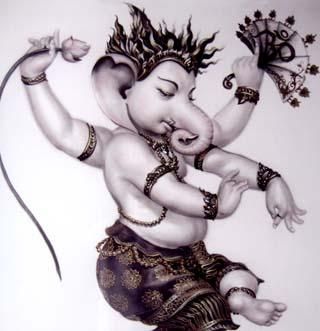 Devon Ke Dev Mahadev10th-August-2012 : "Shastrath- debate"
Nandi appreciates Ganas and Prytas conduct during the var yatra and meals; as they spared themselves of some embarrassment.
One of the Ganas say "We can scarifies our life for Mahadev."
"That's funny!" a voice interrupts.
" Its funny to know there is someone who is not even alive , is talking about giving their lives!!" Indra mocks.
"They need your kindness not your indifference" a wise Nandi says.
" Remember Devraj we complete each other
how the beauty and ugliness are complimentary likewise you too are non -existent without us!" one of the Pryats utter and all of the prayt n gana ganga laugh at this.
"It seems as if staying with Mahadev you all have mastered philosophy " counters Agnidev and he challenges if they can do what they say.
Himvan requests them to proceed to the hall in order to attend n enjoy the scholarly meeting (Shastrath) and find the answers to their questions and that they are being expected by many wise and enlightened ones.
Indr says "They will get every answer to their quests."
Prytas and ganas never heard of something called a scholar meet.. yet they decide to go.
One of the scholars addressing the rest, utters his gratefulness towards Himvan as it was he who is responsible for the growth n enrichment of wisdom in the kingdom.
On the other hand the pryats n ganas are clueless about this Greek language which is been spoken by all at the hall.
Another scholar puts a question "what is that thing which be how much ever one acquires stays inadequate! "
Where the prayats are guessing the answer..dev raj Indr says that its damn simple!
"In my view that thing has to be Kaam - Pleasure!" says an arrogant Indr.
"That's fine Indr dev, but there is only one desire that is esteemed " says the scholar.
Indra fumbles on ''that has to be..that has o be..ummm (hogayee googleee!!!
)
"That desire is to integrate oneself into the divine! You all are the devas, free from the cycle of birth and death, you have to be wiser than us; you couldn't even answer a simple question! " replies the Scholar.
The ganas are glad to know the answer.
He then asks another question "What is that which differentiates between fault from merit and reason from effect, and past from future ?"
The devas ponder hard on this, but never answers.
"That is 'Atma' , there is no end for an Atma " the scholar himself answers.
This showcase of knowledge goes on for a while ...where ganas are guessing what might be the answer is and Mahadev poor Mahadev has to endure this show- off!
The scholar says "Excuse me Mahadev, no one from your side who has come to the baarat is able to answer any question." He asks Mahadev , who himself is the master of the vedas to do the Shastrath.
"You don't need me for that, for your next question my Gan and Pryats are enough! " replies Shiva.
Ganas and Pryats are like OMG!! how are we gonna do that!

********************************
Back at Parvati's room
Parvati has some leisure when Menavati comes to her.
Menavati says that she is very happy today, every ritual is taking place very well and that's because of Mahadev' grace. To see her daughter as a bride she feels liberated.
Menavati feels proud of her daughter's resourcefulness and capability; she feels that her purpose is served as a mother seeing her.
"Parvati, you have stopped me from doing a grave mistake of not accepting Trikaldarshi - Mahadev as my SIL . Will you be able to forgive me for this?" Says an emotional mother.
"Dont make me feel ashamed saying such things, mother" Parvati replies
Menavati starts her self loathing session saying that she was so adamant about Shiva n her daughter's relationship.
"But you both with your wisdom and without even staining my self esteem and without insulting me! Dear, I want to apologizes for this act of mine to Mahadev." Menavati
"Its not needed mother, MAhadev is all knowing - beyond word and language . If the apology is asked with true heart, he would forgive you." says the daughter.
Menavati hugs her daughter saying that her little Parvati has become so wise.
********************************Back to the hall:
The scholar warns the gans n prayts that the question is gonna be complex and difficult... which did worry the pryats.
"Listen carefully - How many sparrows are there in Himvan's kingdom? " questions the Scholar.
The pryats giving it a guess says "19,000." and other gans go by that estimation.
"Huh, this fast! don't answer in such haste and how could you be so precises, what if the number is less than the estimated? " a troubled Indra
"Undoubtedly, they must have gone to the neighboring states to meet their dear one's " laughs the Prayats.
"What if the number is more than that guessed" Agnidev asks.
"Then probably the others have come down here to meet their dear one's" Pryta replies.
The prayts have fun and Himvan is kinda amused..where the scholars and devas are pissed off.
One of the scholars stands up in vexation and utters "Now shastrath will be silent- mute. "
The scholar gestures by lifting up his hands and waves it at the end shows his index finger- as one.
Nandi retorts saying what kind of question does that make.?
Siva asks Nandi to answer the question - what ever comes to his mind.
Nandi answers by showing two of his fingers (Index and middle)hinting the answer is 2 .
Then the scholar shows three by his finger..Nandi replies a 5 showing all his open hand.
The scholar is shocked to see Nandi answer the question rightly.
then the scholar shows his five fingers then closes his hand in a fist and opens it by showing his index finger,
And NAndi does something like an angry bull posture .
"Do you accept your defeat pandit" Shiva replies.
One of the scholars asks Mahadev "How can we accept our defeat till Nandi explains the meaning behind his gestures. "
An innocent Nandi says "What is there to explain, this man showed me a finger and said I'll give you one kick - then I said I'll give you two.
Then he said I'll give you three and I said I'll give you 5
Then he guested a fist and I said I'm a bull I have horns on my head! I'll take you by my horns and throw you on the ground, then all your intellectual giri will run away! "
All the ganas and pryats have a big laugh!
Where the scholars feel insulted.
"Tells us Mister, now is your doubt cleared? Now accept your defeat" says Shiva .
The scholar says "Doubt is cleared? I thought Nandi is discussing the Tatv , but he is talking about violence "
Shiva asks if that was the case, then why did he seem so worried!
The scholar says "Lord I asked, the whole universe is one tatv - That is Brhm; after which he showed two fingers, I thought there are two tatv- one is Purush (human) another is Prakarati (nature) ; Then i said three tatv which are gunas, in reply he said 5 tatv to which I thought Punch tatv (Five elements) Then i said all these end up becoming One. That means we won , the last answer was ours! "
He continues "At the end he showed me his head, I was in a thought that what kind of knowledge did he get -That means he would beat me lifting me on his head! "
Shiva replies "That means questions are your and so are the answers? You call this Shastr charcha (discussing the shastras) "
Nandi then replies taking his stand "The meaning was, human's tatva 1-2-3-5 which ever it may be all these are ascribed by a human's head (mind in other sense). Other than that the whole world is an illusion (maya) Everything is arbitrary/manifestation (having any value or form) like my Mahadev .And gunn is sheer leela "
Scholars are like muted!
The deva gang appreciate Nandi..
A scholar reasons with Shiva that no such knowledge exists in this world, Ved teaches- prayers to the God, (vrath) fasting , tap(penance), gyan (knowledge) and work (Kriya); then how can be the Nirgun (arbitrary- formless) thing true?
Mahadev says "All the wisdom lies within the Ved, Its not possible to understand and explain the real meaning of Veda at present. PrajaPita has given us all the Vedas , so that human through their gunas reach nirgun. But you all are stuck in the greatness of gunas (guna-God has name, form and other attributes); Question is yours and answers too is of yours "
He adds "The betterment of world is only possible by Tap, daan , Yagy etc. But in that very ved - lies the secret of reaching God by means of Nirguna. You would be able to see that wisdom Pandit ji. That's why you feel that you are more knowledgeable than the devas. Having the misconception that one is supremely knowledgeable than the others is the start of ignorance. Like how an over flowing pot cannot acquire more .. a mind filled with the arrogance of having more knowledge cannot be filled with more."
Everybody feels enlightened .
The scholar asks "Mahadev how will we be ale to get this knowledge "
"Very soon, I will combine the knowledge within all the veda's and make upanishads . I'll make all these puranas, vedas etc understandable to the humans." Mahadev announces .
Himvan gets up and informs Mahadev that the knowledge given by him will be made public and is grateful to him.
Himvan announces that a pooja is to be done to Mahadev in his form as a groom.
The Hall is echoed with praises to Mahadev
"Har har Mahadev!!"
"Har har Mahadev!!"
"Har har Mahadev!!"
Wofff...And That's a wrap!!



My view: (no offenses!)

The above para...which Mahadev utters is brilliantly written and which solves many of our confusions about stuff ..in like anything from is there duality or non duality issues or be it any occurrence of true event in the history.
we all are stuck up there... if we realize that anything goes by the readers perception (Like in the case of this quote 'Beauty lies in the eyes of the beholder!')things get easier and less messed up ! We expect that the other person should go by what we think is right or our facts n views are wiser than the others...
Like I said , the Gita shows different answers or ways to different readers of different mindsets... there is nothing like a RIGHT answer to any question.

Now its confirmed DKDM section is observed by the makers...remember the other day we had this discussion which turned into a debate about Duality n all..Looks like they are answering us and clearing our doubts just by adding a new concept of Shastarth in middle of a wedding sequence!


I really am grateful to them and appreciate them for this effort of theirs to take a step n enlighten us!
KUDOS DKDM team.

Thanks a lot!

********************************

Precap:
Vijaya n Jaya informs Nandi that Mahadev is not in his room.
Nani ma says "Whats this!!! Shiva has gone somewhere leaving Parvati alone in the madap!"
Mena utters "Shiva has embarrassed us by this act of his."
Nandi is worried as to where Mahadev has gone leaving his Mata Parvati alone in the mandap.

********************************
Thanks for read the Wu
Regards
Sia