Part7
Sanjana: Idea!!!
Tilu and Kitty were confused
Kitty: So what's the plan
Sanjana leaned over the table and told them the plan in their ears they all smiled and looked at each other.
By the end of the school day everyone was getting ready for a party and Sanjana's house Aarti didn't want to come but after much coaxing she came.
At night Aarti left her Ashi with Roma Aunty, to attend Sanjana's party. Aarti entered in a white short cocktail Mini dress with her long hair opened and it was straight and fell perfectly to the sides of her face with silver heels, she looked stunning.

When she entered she saw Yash staring at her. He was wearing a white long sleeve quick silver shirt with the sleeves pulled up to his elbow and white levis jeans.
Arti's ST: Oh god did he have to come with something white too, but he looks amazing, wait what the hell am I saying.
Arti immediately removed her gaze and walked away from him but still stood there and stared at her until he wasn't able to see her any more. Aarti went up to Sanjana. Sanjana was wearing a black mini gown and her hair was in curls clipped up to the side with black stilettos.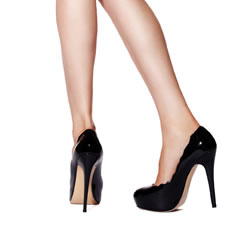 Arti: why did you call me here if you were inviting Yash.
Sanjana: I invited cuz u're my best friend yaar and what is up with you and Yash anyway you are behaving as if he will eat you or something. Anyway its time for the party to start lemme go.
Sanjana called Kitty to give Aarti some company, Kitty was wearing a short blue silky gown and silver heels her with her hair in a French role with curls, framing the side of her face.

Sanjana walked up on stage. Aarti and Kitty exchanged a friendly smile.
Sanjana: Good evening every one I'm Sanjana the host of this party, I'm not gng to be long since everyone hates speeches I just came to say eat, drink dance and be merry and most importantly don't get too drunk. Have fun guys
Sanjana came down from the stage and Kitty and Sanjana smirked at each other. Just when Aarti was about to tell Sanju she wanted to go home, she saw Tilu, Aarpita and Vicky walking up to them, Tilu was wearing a lavender, short mini party dress with grey stilettos and a messy side bun.
Arpita wore a dark grey v neck mini dress with a pair of black knee high stiletto boots with her long hair loosed and wavy.
Vicky was wearing a black pants with a white v neck t- shirt and a black west coat.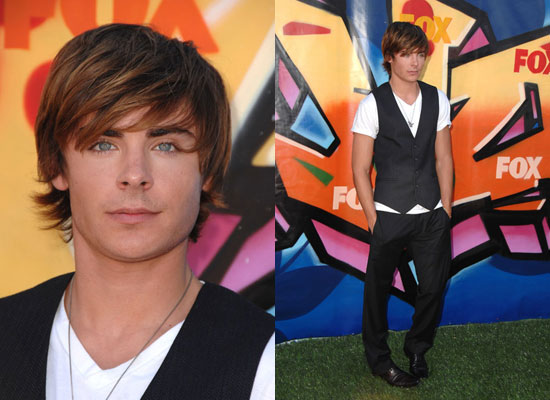 Tilu: with a sarcastic smile on her face look who I found.
Vicky: Hi Sanju hi everyone...
Vicky stood there drinking in the beauty of Sanjana.
Sanjana: Vickyy!! And Sanjana hugged him.
Arpita: hey everyone!... hey Sanju how are you yaar
Sanjana was shocked and confused because as long as Sanjana could remember Arpita always hated her.
Sanjana: Ummm... I'm good
Arpita: kya yaar!! Won't you give me a hug and Arpita immediately held Sanjana's shoulder and gave her air kisses.
Sanjana just followed whatever Arpita did with a confused look. Aarti Kitty and Tilu stood there trying to hold in their laughs. Just then Rihanna's song "please don't stop the music" started playing.
Sanjana: OMG!!! I freakin love this song, hey lets go dance.
Tilu, Kitty and Vicky followed her while Arpita went to the bar to get a drink of vodka.
Yash stood there staring at Aarti he was about to talk to her when Prashant cam up to him
Prashant: Hi Jaanu!!
Yash: uh! Hi Prashant
Prashant: so now tht u're here lets go have a drink near the bar and then we'll go to the dance floor and have some fun.
Yash: ummm' no actually you see I'm fasting today so I can't go drinking and stuff today but I brought one of my friends here his name is Jameel, Jameel Mohammed
Prashant: Jameel??? He sounds yummy, where is he?
Jameel: Did someone just say my name??
Jameel was about 5" 5 tall, well built, dark complexioned and well built, and he had short curly hair. They both stared into each other's eyes and it was like they fell in love instantly.
Yash: umm.. yea Jameel th... Yash was cut off by Jameel
Jameel: Hello gorgeous very pleased to meet you by the way what's your name beautiful!
Prashant; *blushing* I'm Prashant, wanna go dance.
Just then the Dj started playing " Party in the USA" by Miley Cyrus. (play the song to imagine them dancing)
Jameel: Yea sure let's go get crazy, baby.
Yash looked at the two of them like if they had just escaped from the mental asylum. just then he saw Aarti standing near the couch by herself so he went over to her. Aarti looked at him with disgust.
Aarti: what are you doing here Yash?
Yash: ummm... partying
Aarti: well go party somewhere else!!!
Yash: well I just came to ask you if you wanted to dance since you're standing here all alone.
Aarti: and what makes you think tht I wanna dance with you haan?
Yash: uh duh!!! cuz I'm gorgeous and a great dancer
Arti: uh-ha!... don't flatter yourself Mr. Scindia
Yash: like you can do a better job!!! Ms. Dubey
Arti: are you challenging me?
Yash: yup! Are you scared?
Aarti:Hell no!! come let's go to the dance floor and I'll show you who is the better dancer.
Sanjana then went up to the Dj and requested the song bust your windows from step up 3.
Aarti went unto the dance floor first and everyone else gathered around Aarti in a big circle and she then put out her hand inviting Yash to come dance with her. Yash went up to her and grabbed her waist tightly and Aarti let out a soft gasp. Then they started dancing.
Here's a vid for you to imagine them dancing on.
When they finished dancing their fore heads were touching and they both stuggling for oxygen. Yash then tilted his head to kiss her and Aarti closed her eyes in anticipation.
Just as Yash's lips touched hers she opened her eyes out of shock and ran out of Sanjana's party. Yash tried calling out to Aarti but to no avail. Sanjana then came up to Yash.
Sanjana: don't worry yaar!! This was just our first attempt don't worry ok I'll talk to her tomorrow.
The next day at school Aarti was avoiding everyone. She didn't want to speak with anyone nor did she want to see Yash's face. Sanjana was late for her cricket practice but she still tried talking to Aarti.
Sanjana: Aarti! Y did you run away from the party last night?
Aarti: this was all your doing!! Hain naa?
Sanjana: *looking all over* I don't know what you are talking about.
Arti: don't play dumb with me I knew u asked Yash to challenge me to dance since you knw I love dancing and would agree if he challenged tht's y u even hosted this party in th first place.
Sanjana: I just wanted you to like Yash, Aarti he loves can't you see that!! If Yash was really a player he could have had all the girls in this school but no he loves you.
Arti: look! leave me alone and tell tht bozo to leave me alone too I don't wanna talk to anyone of you.
Sanjana: you know wht, I don't even know y I even bother helping you. I have practice now I'm going.
Sanjana was in the practice room all alone practicing her batting positions and her hits. She was furious as the flashbacks of her argument with Aarti came in front of her. Vicky was just passing by and saw her her practicing alone. Normally she had a straight look on her face while she was practicing but this was different she looked worried and frustrated. Vicky entered the practice room and saw Sanjana hitting the balls with all her might. He was sure something was bothering her.
Vicky: Sanjana are you ok?
Sanjana threw her bat across the room and sat on the floor with her head in her palms. Vicky then came and sat next to her.
Sanjana: Vicky I did all this just so tht I can make two people happy and look what happened now.
Vicky: what are you talking about?
Sanjana: I'm talking about Aarti, Yash has fallen in love with her and I'm pretty sure she loves him too but she is denying it. I know it cuz I saw the love in her eyes last night. Yash told me everything thing in the pavilion yesterday, he came to ask for my help, and the thing is Yash is a really nice guy for Aarti. But she just doesn't want to see tht.
Vicky S.T.: oh thank god they're just friends and she was just helping him hook up with Aarti.
Vicky aloud: Well you know Aarti tht's the way she is but u never tried to help her hook up with any other guy and plenty guys had liked her.
Sanjana: you see tht's cuz there is something special in Yash he is different from those other bozos who tried to hook up with her. I think he really and truly loves her.
Vicky: well if you think so, I'll help you to hook them up and I'll find out what's going on with Aarti. Ok now stop worrying and smile.
Sanjana: *smiles* you knw Vicky you are a great friend.
Sanjana was about to leave when Vicky pulled her back in front of him.
Sanjana: Kya Vicky!! I'm getting late let me go.
Vicky: there's something important I have to tell you Sanjana
Sanjana: Kaho na! and make it snappy classes will be starting soon.
Vicky s.t: shall I tell her??? Is it the appropriate time to tell her that I love her Help me God!!
stay tuned to see if Vicky will tell Sanju he loves her or...
Sorry for any mistakes or if the story was boring, and plz leave ur comments.
I would also like to say thanks to everyone who commented


Edited by swaggerchick16 - 09 December 2012 at 2:49pm