Generally women crave for something sour, sweet or spicy when they are pregnant.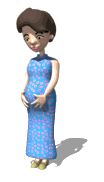 Since Mallu doesn't fit into the normal woman category, what will Mallu crave for during her pregnancy apart from Ashu, of course?
1. Take a stroll on the parapet wall
2. A spooky midnight violin recital
3. Hundred strokes of the brush before bed
4. A plate full of dal-rice garnished with poison
5. A syringe over-loaded with tranquilizers
6. Unlimited access to Nidhi's bathroom,
bedroom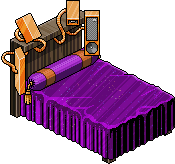 and wardrobe
7. Sharp knives of different sizes

Carry on with more spooky cravings...