Me
What I have done to me... I loved Ashutosh.. but I did all those unpardonable things any person would ever think of.. What had happened to me.. I couldnt simply control my jealous...

Ashutosh was so understanding..he knew my ill intentions all the way, but never said anything to me.. I went on to plan my death to get him... I have even played the trick of marriage also.. what a disgusting female I am..
.. I surprise my self at times...I hate my self...Nidhi is so pure.. I can never compete with her... She knew me ..but she forgave me very easily... how could I ever thought of killing her...
God has punished me... Jagan was a horrible dream that I dont like even my enemies should have... Now at this point of time, when I need somebody's help... I am left with no one...
ET
Great... I am pregnant...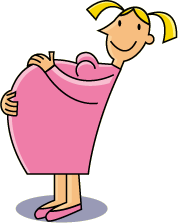 Though Jagan physically abused me, I cannot be angry on him... this is second time he gave me the Royal entry ticket into Ashutosh's house.
Ashutosh conveniently forgot about the 3 crore worth house I had gifted him... and he sent me to this resident doctorship... I am dying with these patients day and night .. last time I could not lay my hands on the house papers... let me grab them.
Now, I will plan carefully...
last time I had to act mental patient, so I was no where near Nidhi's beauty..but not now.. I will be glowing...
and Nidhi will be doing all my seva!! Oh! what a great feeling!! Only thing I have to withstand is his out of practice violin tunes and
the filmy songs played on the right most octaves..
. No, way ! But I think I can ask DB to make ear mufflers for me...
I cannot wait any more here... where is my cell phone... I will call Ashutosh...