August 9th, 2012
Disscussionwa
In my friend Belli's words, WHAT A PALANG TOD EPISODE?
-The Palang (Bed)
I bet the phamily wale got the wrong idea.
After all, Arnav is a wild man.
But sadly, there was no action.
It's like the neck sprain all over again.
*Shweta goes to a dark corner and cries along with her gutter minded buddies*
-The Wink
Hayyee!!
I just died.
Speaking to you from the gates of heaven.
-Aadhi Shaadi
"Ek pati patni jho bhi karte hai, humne kuch bhi nahi kiya hai."
FOUND:
ASR's Innocent Mind
WHERE:
Deep Plunges of the Gutter
Discovery of the Day
I think I just figured out why he is such an angry young man all the time.
And here we all thought it was his dark past.
Pshh... Aren't I a phucking GENIUS?
And PHINALLY I reach my phinal point of discussionwa
-THE SUHAAG RAAT
Shwetzy puts her innocent confused Agnes face on.
BHAT EEJ A SUHAAG RAAT?
Okay, I'll admit. I do know what a suhaag raat is.
That's because I sneaked into Payash's room on their suhaag raat with a bunch of buttered and unhealthy popcorn.
Yeah, that's how I roll.
But then today Payalia was telling Khushi she was scared (W*F?) on her suhaag raat.
Payalia, what was so scary about playing ludo?
Given, it was a pretty intense game (live witness here, Payal could have beaten Akash but he won at the last moment) but it was nothing to be scared about!
But then again, Arnav has a different idea on how to spend their suhaag raat.
Shweta's mind get's hit by a smart cookie,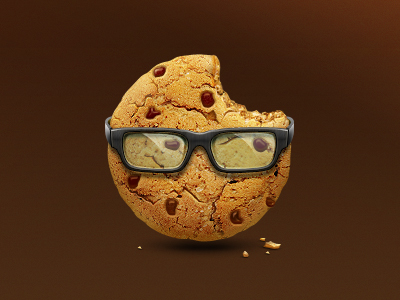 And realizes what the phuck is going on.
Oh...
*HIDES UNDER BLANKET*
AHHH!!!!
dksla jflakjhgalj flahjf;IERU J;MDKLA!!!!
*Notices People Staring At Her Awkardly*
Uh... Sorry!
Whew... Now that we're done with that.
-Shweta's Mind at Work
You know I was wondering, how did the bed fix itself magically?
Maybe ASR fixed it himself cause you know,
what would he tell a repair man?
"My wife and I fell on the bed because we were chasing each other like innocent little children."
Repair Man:
So OBVIOUSLY, he fixed it himself.
But here is where I'm getting at.
ASR is no professional at this, so watch what will happen
Just when they are "getting into it"
The Bed Breaks.
MAJOR !@#$%@*#$ MOMENT.
But just so this doesn't happen I have kept a nirjala (no water/no food)
upwaas.
The things I do for ArHi.
Anyways, my mind starts thinking again...
You know what would really suck?
If Khushi's receives her monthly present that all of us girls enjoy OH SO MUCH!
Yes, you know what I'm talking about.
If you don't get what I mean than you've obviously not hit puberty yet!
And if you've not hit puberty yet,
DA HELL YOU DOING ON THIS POST?
I mean, run along now! Dora must be on!
Anyways, I think I've done WAY too much thinking for one day.
Peace out!
-Shwetz
*They (Belli) don't call me the "uncrowned queen of comedy" for nothing.*
______________________________________________________________________________
Ending with just a lil something to help ASR on his big day (night).


Edited by ShwetaSunshine - 09 August 2012 at 9:01pm