Originally posted by mommamia
Originally posted by Doodle
Originally posted by mommamia
This particular shot had me at split ends.. She exactly looks like my DP.. This was just the most adorable scene today for me.. CVs a BIG Thank You note from the bottom of my heart!!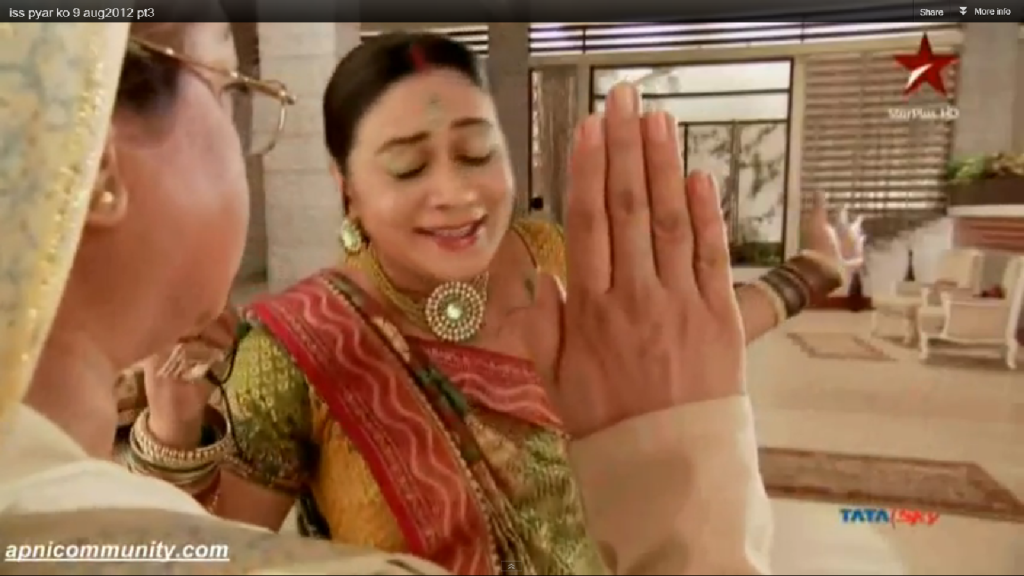 Sandhya,
This is FANTASTIC ...
Looks like Maami singing to Daadi
"Aaja Piya tujhe pyaar doon
gori baiyyan tope vaar doon" ...
I was just telling what I scene I created in bus doodsie.. i scared the hell out of a granny sitting next to me.. She was thinking I am choking to death because of the way I was snorting..
Bloody hell , was watching the scene in my Mobile at 10 pm,My mom was hooked to her tamil soap,My mom thought i was choking and came with a glass of water ,the moment she switched on the lights and saw me laughing crying my eyes out ,she got MAD and i got a earfull for scaring the hell out of her
Gonna watch the repeats,"ll join u guys later


Edited by nivedha84 - 09 August 2012 at 10:58pm