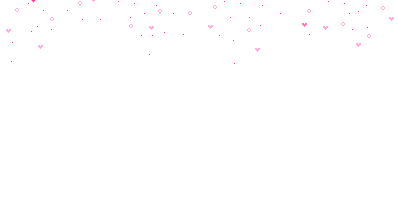 5 Minutes with Suhasi Dhami
Original Name : Suhasi Goradia (Dhami after marriage)
Giving gifts or receiving gifts? Receiving gifts always
If given a choice, would you participate in Indian Idol or Jhalak Dikhla Jaa? Jhalak Dikhlaa Ja because Madhuri Dixit is the judge. (Suhasi's favorite actess is Madhuri Dixit)
Get a tattoo or keep it clean? Keep it clean.
Host a party or be a guest? Host the party and receive gifts
What is your greatest accomplishment so far? When I did my Bharatnatyam Arangetram
Best advice you ever received? Actually my uncle always keeps me telling that I should concentrate on one thing rather than juggling between multiple things because as a kid I was into dancing and singing and lots of other stuffs.
The strangest thing that you have ever done to prepare for the show? I do not know about preparing, but weird things happen whenever I have to perform on stage. The moment before I enter the stage I yawn and when I yawn my eyes are filled with water. I think it's a sign of anxiety.
We should not interrupt you when you are: Sleeping
Would you like to relive a moment from the past or get a glimpse of your future? Relive the moment from the past and let the future be a suspense.


B
orn as Suhasi Goradia , Suhasi Dhami is a beautiful talented actress. Her mother, Lata Goradia is also a well known theatre artist and Suhashi was use to attend her mother's stage shows in her childhood days.


S
uhasi is a trained classical dancer as well as singer. She has even performed 'Bharatnatyam' dance form on stage. With having ambition of making it big someday, She finally made her portfolio and came to Mumbai. She got a chance to act in the Star Plus daily soap titled
Antariksha
and she started off her acting career on small screen. The show did well among the audience and her performance in the serial was also greatly appreciated by the people. Suhashi then went on to do another serial titled
Ek Chabi Hai Pados Mein
which aired on Star Plus. The show went on to become a big hit among the audiences.


B
esides doing serials, She also did several ad films too for several brands. However Suhasi became a household name after her she was signed up to worked in the TV serial
Yahan Main Ghar Ghar Kheli
under the banner of Rajshri Productions, which was telecast on Zee TV. The show became a hit and got success. Suhasi also has a sense of humour which she often shares with her on screen Karan V Grover and she also appeared in the comedy series
Kahani Comedy Circus Ki
on Sony TV.


A
nother fact that many may not know, Suhasi is in fact married. Yes! She is married to her long time love Jaysheel Dhami who is an IT Engineer by profession and he also happens to be the brother of popular actress Drasti Dhami who is Suhasi's sister in law. Upon her marriage to Jaysheel, she took the surname of Dhami to whom we all now know her as Suhasi Dhami.

Fashion is: Being comfortable.

Who chooses your clothes? I do.

Do you wear accessories? I am not a very accessory person.

Do you follow any brands? No, maybe Mango, but not really into brands.

Favourite shopping destination: Mumbai, maybe Bandra.

Most expensive buy: I bought a pair of Guess shoes though I don't remember the price. I had to think twice before I bought them and then eventually the third time I bought them.

Clothes you are comfortable in: Dresses.

Favourite designer: None.

Must-have in your wallet: Credit cards. I am a credit card person. For a 100 rupee purchase too, I need a credit card.

Favourite perfume: Burberry Beat or Burberry weekend.

Colour that fills your wardrobe: White