Ghor Kaliyug!!! Public holding of hands!!!!
Where is my gangajal???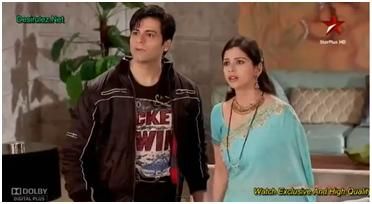 NK: I'm a ballboy
...Shaz ki bachiii
Payal: Akash never holds my hand like that...even in private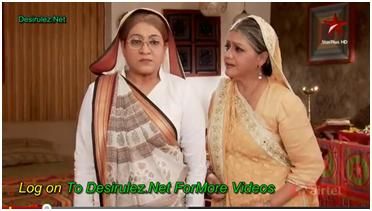 Nani: Girl...why you being a meanie to Khushi
Dadi: You know why ...GH is still busy with Kinjal Baniyaan and others. When I get the script I'll let you know. And remember TRP, we have to reveal everything slowly for the steady climb.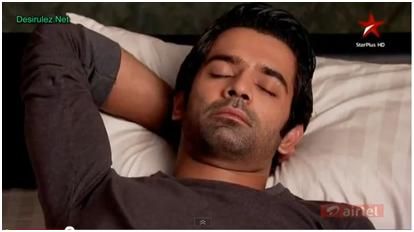 I'm Arnav Singh Raizada and I have an infinite loop flashback syndrome...of the same scene. OK I'm Ready, Roll the tape...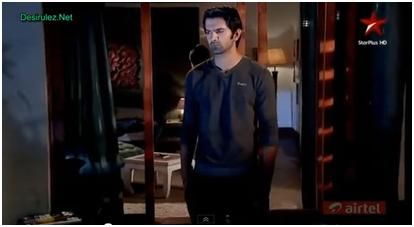 Me: Errmmm...I don't really know what he was thinking...But do love a brooding ASR near the poolside so...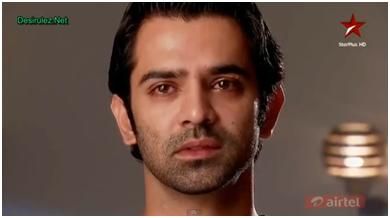 Me: I don't wanna elaborate what he was thinking here...but look at my poor baby..so sad
...someone give him a hug...well, Khushi got there first
Huh!!! Why is my wife ogling me while I sleep...I thought that was my job?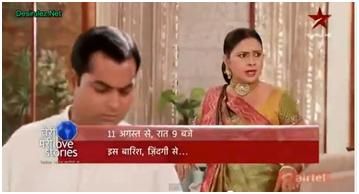 I am Manorama Raizada...Go green!!! And did I just see Om Prakash after 7 months? Where did he come from? Let me do some inbestigation...activating Bond mami
Me: My eyes!!!! My poor eyes!!!! Maroon, magenta and Pastel with shiny bits attached and Velvet!!!!
*Trin rushes to wash out her eyes* Still not helping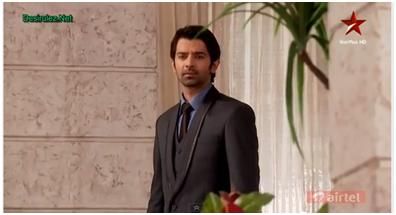 Oh Praise the lord (Oops for a second there I forgot that I'm an atheist)...I mean praise the CVs, there's one less catfight I have to worry about!!!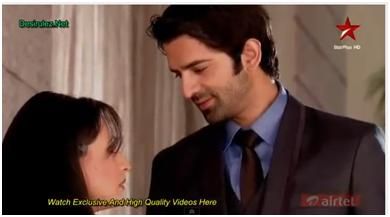 Me: The only purpose of this picture is for drooling..I don't know what Arnie was thinking and I don't really care. The baby blue shirt is back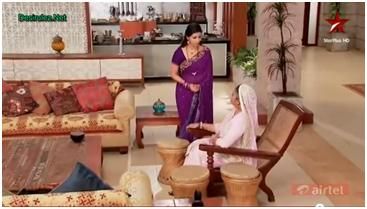 Payal: Dadi Dadi...I actually used my brain and did something of my own accord...aren't you proud of me???
Nani: *pats head*...ummm sure honey sure...very proud.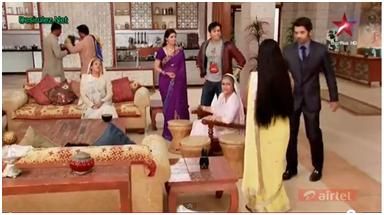 Me: You've got some firing to do PH...firstly Khushi's stylist and secondly your wig supplier. I mean seriously, even my bachpan ki constnstant companion putla "Selina" had 10 times better hair than Anji BD wig.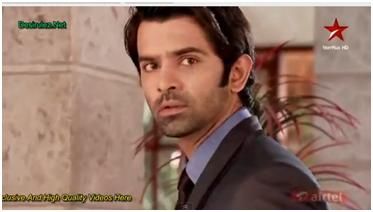 And here I thought my life was getting stress free...nope...no such luck. Someone took Snakewa's name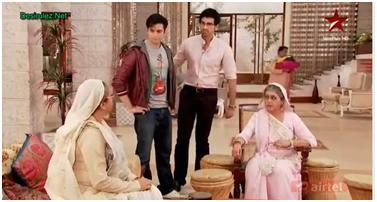 Me: And Akash comes to the rescue...Bushy, this is for you
Akash in baby pink
Sathu...I was so proud of you at this moment...do you have any idea how awesome you are?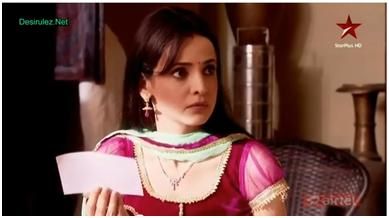 Me: *Humming* Double double, Toil and trouble
Fire burn and cauldron bubble
Something wicked this way comes!!!
Khushi: Buriya yaha bhi ageyii? Why does it always have to be me?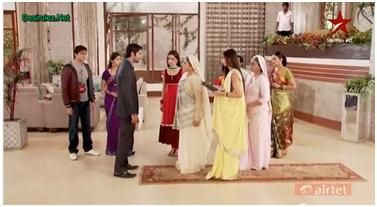 Arnav: Yeh lo...another catfight. Why does it always have to be me to break up the fights?
Khushi: Hey Devi Maiyya..thank you for sending Arnav Ji (Yet again) for my rescue.
Payal: Akash never talks about me like that.
HP: Thank God, better Khushi bhabi than me...I can only take so much. And this buriya looks scary.
Me: Who the hell is that guy in top right hand corner just standing there???
Was Arshad sleeping during shooting?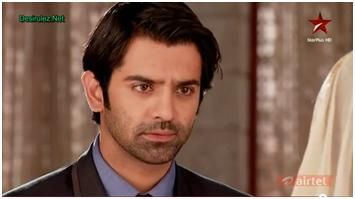 To finish off...just another hottie alert.