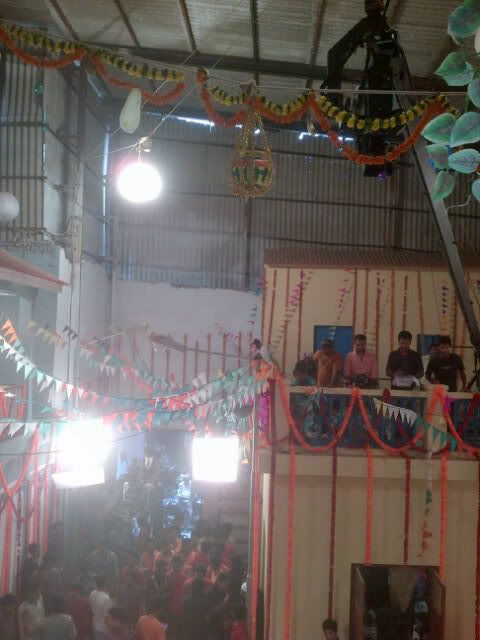 As I'm not aware of this tradition, Munni was kind enough to provide an explanation of Dahi Handi.
According to Munni -
Dahi Handi is a clay pot which has the dahi (youghurt and all that stuff) and is tied to a rope in between two high points and a group of guys form a circle one above the other they form 3-4 levels and one guy goes and breaks the pot with a coconut and the whole youghurt, milk, cheese fall on everyone.. and the girls try to pour water on those guys to stop them from reaching to the handi.. these girls are the gopis .. the guys are Kanaji's friends and one guy who breaks the clay pot is Kanaji himself
It is one of the main tradition in Mumbai for Janmashtami. Kanaji used to do that when he was a kid . so it is a tradition of celebration Janmashtami that way in some places.
Thanks for the explanation Munni.
We will soon see this in an upcoming episode of SNS. Looks like Nazim will be providing some eye-candy as he's just wearing a vest


Edited by westindian - 08 August 2012 at 8:36am