Originally posted by redwine1
Originally posted by sarithaipkknd
dint i say todays episode will be fab?
what we need is a great script, tight direction, sarun on sets, no body doubles... n bham ... magic...!!
na koi hai ... na koi tha...
zindagi mein tumhaare siva ...
tum dena saath mera.. o humnavaaa...
beautiful song beautiful vm...
enjoy the vm for the evening...

credit-naandiini
i think this song beautifully compliments the relationship of arnav and khushi...
so presenting before u my takes...



todays episode proves that we dont need a rabba vey or a shirtless barun to make an episode fab(though both are equally welcome)...

finally he has found his soul mate ...
1.with whom he can share his sorrows...
2.with whom he can share his insecurities...
3.with whom he can share his griefs...
4. with whom he can share his nightmares...
5. with whom he can share his past...

and she will not give up:
1. until she cleanses him of his burden...
2.until she heals him with her love and patience..
3.until she can remove all the unhappiness from those eyes...
4.until she brings back arnav who is somewhere within ASR...
5.until she brings back the 15yr old boy who had to grow up in a single day

and that will be the ultimate redemption...
she has already started removing the layers...


he just needs some time... he has been lonely for a very long time...
today we got the angry asr back... but if you look in his eyes..with anger... you ll also see a thin film of sorrow... a deep rooted sadness that his dadi abandoned them when he needed her the most... and now she is asking him why he dint consult with her about his marriage...?


my heart cried for him today...


******************************
*******************************************
******************************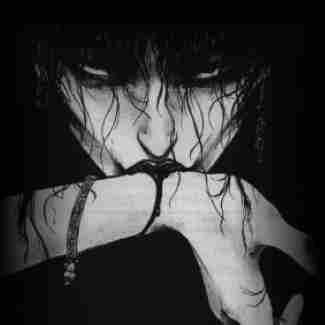 so guys i won the bet !!!! i love dadi more than angel... i knew i ll be the one rabba veying her...

i am so disappointed with this episode... this is the first time i been so disappointed...
what the hell were they doing???? how can the cvs do this to mee..??

1. no bloopers


2. no body doubles


3. no ott comedy

4. no anjali!!( ramanchi)

5. non crying n normal payal


6. bearable mami!!!


7. no akash!!


p.s.- i think i need to send a serious email to the production house...
demanding an apology!!!

*********************************************************

but before i say good bye... some points by mr kamlesh khabriji that u must try to decode!!

1. why wasnt khushiji wearing her amma ki akhiri nishani today???? is it something related to her past? is it wat half the forum is trying to decode??? is that the missing link


2. why is dadiji's wig so funny ??? was it borrowed from a scarecrow??? is the PH trying to
save more money???
3. where is dadiji sleeping? is it naniji's room? or masala mama's? or hp's? if its hps room ve they done the shuddhikaran yet?
4. will dadi say "what the" tmrw? can we expect some great oneliners from her also?
5. why dint dadi ask about mahinder singh raizada? or she also forgot about him like the rest of the clan?
6. why isnt akash coming back home? is he that scared of dadi? or is he having an affair with mrs kaul?

if u find the answers please pm me.. i ll be waiting

********************************
p.s.- guys, ur feedback means a lot to me...thanks for encouraging me..
love u all...

p.p.s.-my take for the day is dedicated to my partner in crime in spreading cheers through r wonderful little game... we invented in DC...
"krishu"...
who is not able to write any posts now a days because of her exams...miss u
SARU ..
TONITE I AM DECLARING .. U R MY FAVORITE WRITER ON THE WHOLE FORUM .. ( OH WELL U SHARE THE SPACE WITH MOURAMEN -- who writes for Crooner , SAMMY & MADHU) ..
BUT BABE U R PRICELESS ..
I AM IN LOVE WITH THE VAMP ..
THE POINTERS .. OH GOD .. leaves me in splits ..
For me u rate as KAPIL SHARMA OF POSTS .. always FANTASTIC .. DEEP .. BUT amazing HUMOR QUOTIENT ..
waise meri jaan .. superb song selection & VM
here i go again,...

wait...yeh khushi key aansu hai...
this has been the response i was waiting for from the day i started wrinting for DC... n u very well who asked me to start...

thank u sooo much