This fifth wish to be drawn out of the wishing well is that of my Sis Divs
Wish Penny put in by Divs : Raghav-Krish relationship
Divs dear
I so so badly wanted to draw your penny at the end
...
...What with ghostwriting and the Snape claps
But my own love for Krighav overpowered my resolve and here is your wish...
...Hope you like it
And don't you send Voldemort this time
... what why are you laughing???
... I mean it
The below art was created by my li'l sis Shaili...
Its
HER
birthday and she gifts me this
and all I can say is
"Love you Sis"
Avis credited to: Tani91, Sidra2007 and Ana


In you I find my childhood...
And memories that I care;
Unfazed by all around us...
Is the bond that we share.
***
You ape my ways and replicate...
All the things I do;
World, my dear one, wouldn't be worth...
Even a dime without you.
***
Sometime you lend your ear...
And then sometimes your hand;
I wish to be your Genie and say...
"Your wish is my command ! "
***
You are my secret keeper...
And my best buddy too;
A hug from you is all I need...
When I'm down and blue.
***
Through eyes we speak volumes...
Not a blink goes misread;
The heart hears the voices...
The ones which go unsaid;
***
With you around I'm myself...
I need not pretend;
When in doubt or in pain...
My wounded heart you tend.
***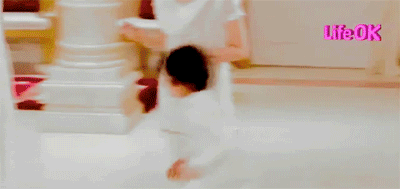 When all desert me midway...
Serving me a mighty blow;
You lunge forward to cling on...
Never letting me go.
***
We always bump our heads...
Be it any given day;
Our secret way of saying...
"With you I'll forever stay! "
**************

And I have to thanks Ana, sidra2007 and Tani91 here... for the wonderful avis they come up with...
...And also to my sis Shaili here who makes these wonderful siggies for the title...
...This goes out to you guys for adding that extra pixie dust
Please do let me know your impressions on these couplets
... It will propel me to write further


Edited by The_Inner_Voice - 20 August 2012 at 1:27pm