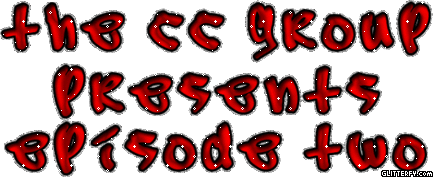 Uday got on his knees and proposed to Manyata
"Princess Manyata will you marry Prince Udayveer and become my Queen"
Manyata was really happy
"yes I will Prince Udayveer"
She was really happy
"now give me the privilege and honor to put this ring in your finger" Uday took a Diamond Ring out
Manyata put her hand forward Uday put the ring on her engagement finger and kissed her hand
"Princess now this ring is on your engagement finger the vein goes straight to your heart, our bond will be stronger than ever"
Manyata smiled
"Uday you are already in my heart so it doesn't matter about the ring, I love you" she hugged him
Uday was really happy after ages
"I love you too Princess now we will be together soon forever and ever and this time no one can separate us"
"Uday can we go now we have been here for ages"
"Princess why you in a hurry to go home I have so many surprises for you yet"
Manyata smiled
"Uday I don't want anything else whatever I wanted I have right here with me and that is you my Prince"
"I know Princess I was always yours am always yours and will always be yours... but right now I'm talking about something else"
Manyata was confused
"Uday honestly I don't want anything else"
"Princess close your eyes ok"
"But Uday"
"Princess close your eyes"
Manyata closed her eyes
Uday put a locket around her neck
"Now you can open your eyes"
Manyata saw the locked it was a heart shaped locked it had a picture of Manyata and Uday inside it, she was really happy to see it
"It's really beautiful I will never take this off"
"I have same one also in oval shape"
Both Uday and Manyata were really happy they hugged each other
Just the Uday phone started ringing
He answered it
"Hello"
No one spoke
"Hello is any going to talk"
"Uday who is it"
The person on the phone wasn't very happy the phone got disconnected
"is anyone going to talk"
Uday disconnected the phone too
"don't know who it is troubling me no one spoke"
"Uday it's probably a wrong a number"
"What an idiot he disturbed us right so where were we" He took a blindfold out and tied around Manyatas eyes
"Uday what are you doing? Why did you cover my eyes"
"Princess I have surprise for you come with hold my hand"
"Uday where are you taking me"
"Princess don't worry I my intentions are very clean you trust me write so just come with me, it's a surprise"
"Ofcourse I trust you fine let's go"
Uday opened the door of the secret room
He opened Manyata's blindfold
Manyata was shocked to see
break guys!!! we will be back soon
we are back guys here u go
the room it was Manyatas and Uday play room when they were little, it had teddy bears everywhere, books, games and presents.
"omg I remember this when we were little we use to come here"
"yes Princess everything is the same since 16 years ago when I had lost you, I use to buy birthday present and put in this draw so when you come I can give it to you... this Princess is very very special to me I want you to open this"
Manyata opened the box
It was a handmade scrapbook saying Manveer on it
It had all of Manyata's and Uday memories in it from their childhood day and now.
Manyata had tears in her eyes
"Uday this is so so cute I want to take it home"
"Princess no crying ok" he hugged her
"I can't believe you kept everything from out childhood days"
"Princess all I had was your memories I didn't let anyone touch this room it our secret room as we use to call it when we were little"
Manyata and Uday were very happy they spent loads of time together
"Uday I really think we should be going now it's really late"
"Princess what's the hurry?"
"Uday lets go home please"
"Fine we will go home"
Manyata and uday were sneaking in the kingdom when the lights went on, both of them got super scared but then relaxed as they saw it was only J vijaybhai and unnati standing there with their hands on their hips
break guys
we will be back soon
hey guys back with the final part
Vijaybhai: what are you guys doing?
Unnati: where were the two of you?
J: what were you to doing alone in this mid night?
Manyata: looks like some people are watching a lot of CID and crime petrol now days (trying to change the topic)
Vijaybhai: and some people are watching a lot of romantic movies now days
Unnati: right vijay the bobby movie fever is back
Vijaybhai: yes M bhai you and uday were acting out the same scene of bobby '''which one was it again
J: hum tum ek kambre mein band ho aur chabi hogae
Vijaybhai: exactly I tell you
Uday: it is not like that
Manyata: we just went for dinner
Vijaybhai: oh so what did you guys have
Unnati: vijay I think dada had Manyata and Manyata had dada
Uday: What
Unnati: I mean favorite dish what did you think dada (smirk)
Vijaybhai and J laugh there head off while Manyata is blushing hard and then uday gets the phone call
he went to answer it
"Hello"
Muted convo
"WHAT!!!!!"
Uday came back
"Uday who was it?"
Uday was too shocked to speak
precap - Uday's phone beeped, and he looked down at the caller ID, his face became a hard mask; a look of focus shadowed Uday's features. He left the room without a word, M was worried she tried to follow but the others wouldn't let her.
hey guys hope u enjoyed do like and comment !
here is rocker12 from cc team
signing off from today's epi !
thank you for your patience and support
regards
cc team :)


Edited by rocker12 - 07 August 2012 at 9:23am