September 4, 2012 11:25 AM by Hilton Hater
Forget her personal life for one tiny second: Kristen Stewart has a movie to promote, as On the Road hits theaters on December 21.
In anticipation, the actress will likely be featured in a number of upcoming magazines, giving interviews she actually sat down for awhile ago, hence the lack of a Robert Pattinson mention in October's issue of British Vogue.
Still, it's helpful to read through the following excerpts in order to get a grasp on Kristen, who does go in to detail about her public persona, one that has clearly taken a hit in recent weeks.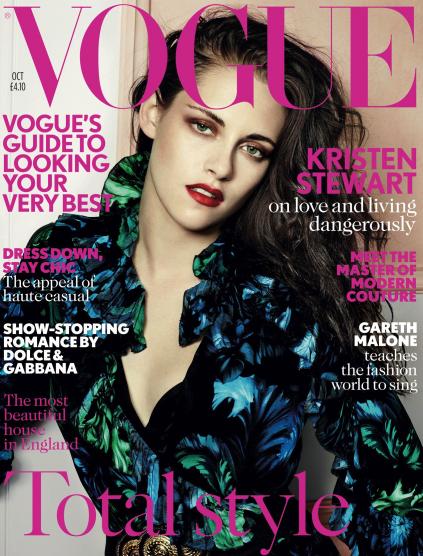 On life in the spotlight: "People expect it to be easy because there you are, out there, doing the thing that you want and making lots of money out of it. But, you know, I'm not that smooth. I can get clumsy around certain people. Like if I were to sit down and think, 'OK, I'm really famous, how am I going to conduct myself in public?' I wouldn't know who that person would be! It would be a lot easier if I could, but I can't."
On dyeing her hair blonde for On the Road: "I feel like my whole body rejects it, but it was really important for the character. It was like learning an accent!"
On the Beat generation, on whom the movie focuses: "That world back then, it just seems freer to me than anything I could ever touch and I'm fully nostalgic for it, even though I wasn't even alive then. It's the loyalty aspect of it all. I love being on the periphery with a group of people who have the same values that I do. People who don't get off on fame, who just like the process of making movies and thrive."