Originally posted by WREX
Originally posted by sitamma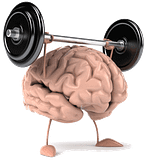 Waise ye kiska hai?
...This can be anything from the following:
Mahan Gani ji's brain doing some tagda exercise to give it back to everyone laughing at his/her expense.
Jappu's brain doing exercise to think of some more rotten tomato tracks.
Channel heads thinking of which festival to celebrate next...may be independence day with all the sasuma's of other shows.
Mohan's brain which badly needs to tone up now.