Originally posted by Rag1ni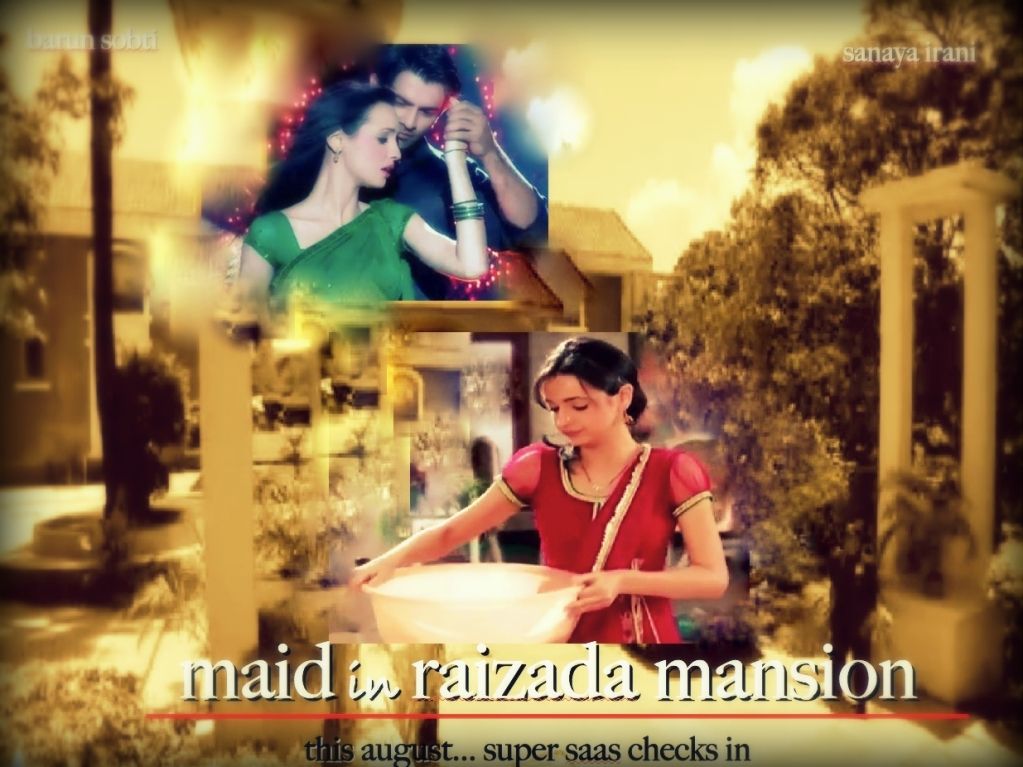 I just wanted to say this, there is NOTHING wrong that Daadi mistakes Khushi for a maid. Lots of maids are really well turned out and it is an honest mistake that one can make. For example, when new people visit my house and see our really attractive and neatly dressed maid, they are often confused wondering who she is. And very routinely my dad does look like Ramu Kaaka. Nothing wrong with that. (Plus, maids are awesome. My mom will vouch for that) I was okay about Daadi mistaking Khushi for a maid and I didn't care much for the 'OMG how dare she call her a maid' (not to delve too much into that, but those reactions are what I found offensive)
But I have to say, I was still unhappy with Daadi. Even though I get the intent for bringing her in (drama --->> TRPs) and provide greater insight into why Arnav is such an ASR. I also get it that I am indulging in a knee-jerk reaction, but lets just that I have very little tolerance for casteist, classist saas-drama. Yes, I understand that such things happen in the real world (the newspapers tell me about how certain people cannot enter the inner sanctum of temples etc), I get that, but I still don't see why I need to see it. Perhaps I don't understand religion really, having been raised by rationalist parents and being a product of mixed faith, where everything goes and there are no 'purity zones' in our house. So I am just frustrated seeing this in a love story.
Though to be fair to Dadi, even Nani in her early days was pretty douchey. Ya, she loved Khushi and thought of her as 'aapan umra ki ladkiyon se bahut aage' ' which was only because Khushi fitted into her definition of good Indian girls ' you know, Indian attire, tied up hair and who could tell her festivals apart. She hated La, who was a 'working-woman who liked to party' (*gasp*). But today Naani has thawed and tomorrow Daadi will too ' but the question still remains, do means justify the ends. But this is the same show, where to bring the truth about the marriage the girl had to seriously contemplate suicide. So yeah, anything goes. I have also concluded that I don't like matriarch type characters on TV shows. They always make sure that patriarchy wins. Irony much.
BTW, as someone who watches the competition show on occasion (go ahead and judge me), which while having a super regressive premise, is actually a pretty progressive (albeit boring) show. The matriarch character there, is a meanie too, but is also simultaneously badass. TV and the world at large, needs more badass women :D
Thanks Sari for your post. Some of us were waiting for us it right after the episode so that we could calm ourselves down. (though, birthday girl Ippy did her very best to keep the mood upbeat :D)

PS: Given all the Ramayana references, what are the chances that Daadi is going to be the chastity demanding Dhobi?
What a post Ragini. Amazing as usual.
Dadi and Dhobi
Today she made bhabhi as dhobhi and you are making Ramayana reference and making her Dhobi? Good one.
Regarding cast/religion, though some of us don't believe in it (and get really frustrated when we have to fill those sections in a random application), may be there are people who strongly believe in it. But the problem is it doesn't suit IPK context. If the story's setting is in a village and the script demands it, then yes. It makes sense. They have to show that even though cities and people in cities have a different life style, it remains the same in village. And a change has to be brought.
But I really don't understand how can this fit in IPK context where the owner of the house lives in Delhi and has studied abroad. People like us have chosen this serial for a love story and why do we need to see this cast/aukat thing. May be there are people who want to see matriarch type characters and they have options. But I am confused about such characters in a love story.
And speaking about badass women, there is none in IPK. There are only badass men - ASR (in words) and Shyam (in action).
And finally, your mom is so right. Maids are definitely awesome. They are better than any DADI/NANI/DIDI/MAMI combined even when they do "OOO la la"