Rajeev Khandelwal needs no introduction to ardent TV viewers who have loved him from his first show'.& still continuing loving him '
An actor who is adored by his fans for his work, wit & wisdom'..a perfect combination of good looks & equally good acting talent'..has been wooing us since his first performance on screen' An Actor who potrays every character with equal ease '..& made every character tailor made for him''
Rajeev came to Mumbai to sell his pilot episode based on the Indian army'.but destiny had different plans for him. From being a documentary film maker .destiny brought him in front of camera as he modelled for various brands like Green label whiskey, LML Videocon, etc'& rest as they say is History ..

His first stint of acting started when he auditioned for Balaji Telefilms '.& played Raj in the inaugural series of Kya Hadsaa Kya Haqeqat '.

But Fame came with his portrayal of arrogant businessman & intense lover Sujal Garewal of Kahin To Hoga'which made him household name & made him popular with teen girls to oldies'equally'.. Mothers wanted son like him''& girls lover like him'.He wooed one & all '..
After playing a romantic character for 1 & half years '.he came back as RAW officer Varun awasthi in Time Bomb 9/11 ..a complete action packed role ''a 25 episode series by Ketan Mehta '.Rajeev also palyed cameo in the weekly crime thriller serial CID as ACP prithviraj'
Rajeev also featured in the music Video by Siaru Maini Jhoon jhoom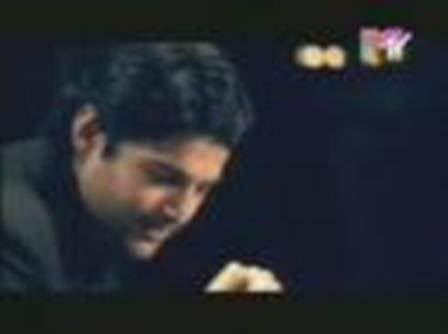 After transition from lover boy to action hero'to present the real Rajeev Khandelwal instead of just any other character '..came the charming host of DYND season 3''

who made contestants make the difficult choices b/w the suitcases & prize money '..
Rajeev again came back in a daily soap Left Right Left as the dashing & brave Capt Rajveer Singh Shekhawat '.. who was the perfect mentor, guide & inspiration for the 6 dis-oriented cadets '.

With his end in Left Right Left''started Rajeev's Journey from Small screen to Big screen'..& he achieved appreciation for his brilliant acting performance in critically accalaimed Aamir '..which became successful on Box office in competition with Sarkar Raj ''.
After Aamir, Rajeev was back again on TV as the brilliant host controversial show Sach Ka Samna '& proved his capability as entertaining host ...was back hosting 2 & 3 season of SKS on Life OK...also he was the face of NGC Super Cars
Rajeev once proved his acting capabilty playing the Kick ass Cop Arvind Mathur in Bejoy Nambiar's Shaitaan .
Once again who won acclodes for potraying Dj Raunak Kaul in Neerav Ghosh's Soundtrack & convincingly displayed the rise & fall of a DJ
suffered from the Hearing ailment

On personal front
Rajeev got married to his Girlfriend Manjiri ..in 2011 on 7 feb in jodhpur .in a simple & private affair'..

Rajeev's forthcoming films Raakh, Fever, Table No 21, When Love Happens ... will see Rajeev in various different charatcers potraying hi sacting calibre.
Wishing this fabulous actor with enormous talent '''all the best for future '.& hoping he get the best of the best characters to potray on screen'''.wishing him all the success professionally & all happiness personally''.
Man who makes girls week on knees & boys envious.with looks to kill & smile to make evry women drool'..his fan following as been constantly increasing'''..

Wishing him all the luck '.& hope his fan following grows by leaps & bounds''.
Feel Lucky & Proud to be his Fan '
''
Television
1. Banphool --Maharaj 1999


2. Kya Hadsa Kya Haqeqat( 2002) -- Raj Karmarkar



Raj Karmarkar a con man character , in the inaugral series of Kya Hadsa kya haqeqaat

3. Kahiin To Hoga (sept 8 2003-15may 2005)--Sujal Garewal

Sujal Garewal the character which made Rajeev a household name
... Sujal a character of an intense passionate lover


4 Time Bomb (june 20 2005)---RAW Officer Varun Awasthi

Varun of Time Bomb - A RAW officer- fighting against the wrongs of the world.


5. Sun Leyna -- Sharim

Another love story 'Sun Leyna' a short Pakistani drama produced by Humaun Sayeed in which Rajeev was seen in yet different fun loving full life character as Sharim Aziz.


6.CID (nov 2005) --ACP Prithviraj

A cameo role just for 5 episodes
...to investigate the popular crime thiller series CID


7. Deal Ya No Deal-season 3 [April 2006 to June 2006]---Anchor

Adaptation of International unique reality show hosted by Rajeev was about intelligent choices of selecting from suitcases
where the right choice made the winner a 'crorepati'




8. Left Right Left (July 10 2006- August 20 2007) -- Capt Rajveer Singh Shekhawat


Capt Rajveer an army officer to safeguard the nuclear triggers at KMA but also proved to be the mentor , guide & inspiration to the 6 cadets
9. Sach ka Saamna Season 1 (July 15 2009- 18 Sept 2009)-- Anchor

Adaptation of successful US show Moment of truth where the contestants on Hot Seat are asked 21 questions & have to speak only the truth
...in order to win the prize money



10. Sach Ka Samna Season 2 & 3)---Anchor


Sach Ka Samna season 2 back with same host



11. Super Cars (NGC-host)


Filmography


1. Aamir June 6 2008-- Dr. Aamir Ali


Dr. Aamir Ali a neurourgeon returned from london... his family has been kidnapped by a radical mafia group, who want him to carry out a bombing in the city. The kidnappers try to gain Aamir's sympathy by showing him the "plight" of some Muslims in modern India, but Aamir resists saying that such an attack is un-Islamic and will only make things worse for the community.



2. Peter Gaya Kaam Se(Stalled) -- Peter


Peter, a football crazy motorcycle taxi rider, decides to turn his back on Goa and quits his job - until his sleazy loan shark boss Bosco persuades him to do one last job. It's the job that will change his life forever.

3. Shaitaan-- June 10 2011-- Arvind Mathur


Story of 5 friends & Cop Mathur facing their inner Devil

4. Soundtrack-- August 12 2011-- DJ
Co Stars- Mrinalini Sharma, Soha Ali Khan

Rise & fall of Dj Raunak Kaul...

Soundtrack is based on a true story.
5. Will U Marry Me (Released on March 2, 2012)

The film centres around three friends who love their bachelorhood so much that they place a bet among themselves that whoever decides to marry first will lose a huge amount in shares that were contributed by all three. All is well until one decides to take the plunge and make a commitment.



Forthcoming Films


Raakh (Under Production)
Co starring Raima Sen



Fever
co-starring-Ayesha, Emma atikson



A romantic mystery, directed by Rajeev Jhaveri, Rajeev Khandelwal will be paired against Ayesha Takia. For the first time, Rajeev will be portraying the role of undercover agent


Table No.21

-Table No 21-Film- page 13
The film is an edgy thriller with Paresh Rawal and Rajeev Khandelwal in lead roles...female lead played by Tena desai who starred in The Exotic Marigold Hotel along with Dev Patel .

When Love Happens
co starring-Neha ahuja, Rio, Ann Mitchai



The film revolves around Gia played by newcomer Neha, who is all set to marry her beau Kabir (Rayo Bakhirta) and then she bumps into wedding planner Neil (Rajeev Khandelwal). The duo is attracted to each other and as the wedding date nears, Gia finds herself so drawn to Neil that she calls off her wedding. But then Gia's past comes back to haunt her.

Rajeev is an inestimably susceptible, flamboyant seditious bloke who happens to be Rayo and Neha's wedding planner.
Main Joker (Completed)

Co starring Prachi Desai

Story Abt Father & Son


Endorsements


1. Glibleys

2.Videocon



3.. Nescafe
3. Prateek Wisteria

4. Brand Ambassdor Of Sweet Dreams
5. Haywards 5000 Hausla buland


Brand ambassdor of Smile foundation




Edited by -purnima- - 23 August 2012 at 10:30pm