Unauthorized use and/or duplication of this material (the entire FF in whole or in parts) without express and written permission from this author is strictly prohibited.
-----------------------------------------------------------------------------------------------------------------------------------
Hello lovely readers,
Firstly, thank you for stopping by to check out this FF/SS. If it's to your liking, please do stay and contribute (we are a talkative bunch), but if not to your liking, well... (you know what to do J).
I have been writing FFs for a bit now, and I have realized that there are some ' shall we call them 'suggestions' ' that are good to put forth and get out of the way so that we can make this experience as enjoyable as possible for all of us. Admittedly, many of these are to make this easier for me ;), but I do hope you can cooperate.
Onto the Suggestions:
A) Please Do Not ask for longer chapters. At times I write 5 pages, at times I write three paragraphs, but usually they average to about 2-3 pages per update. I update at least once a week (for some of my stories, more often), so hopefully this will not pose a problem.
B) Please Do Not ask for specific scenes (i.e., More scenes on couples that you like!). I have tried to be the sort of writer who accedes to such wishes, but have found out the distressing truth that I am not (alas!). So, I request you to refrain and let me tell the story as I wish.
C) Please Do Not ask for updates if you do not comment other than to say, "Update please!"
D) And lastly, I have to address the growing number of buddy requests. While I am flattered and thankful, the PM-ing is a bit of a torture for me as I can only do 20 at a time and I have 4 ongoing stories. Thus, I have decided to do the following.
- I will only accept buddy requests from readers who have commented (read comment, not like) at least three times on any of my threads.
- I will delete readers from my list who have stopped commenting for a month or more as I will assume that you have stopped reading my stories and do not wish to be bothered with PMs.
- There are a few readers who offer their comments via PM to me; while I quite enjoy your feedback, I request you to post it on the thread itself, as my PM box tends to become crowded as is.
Even though it doesn't seem like it at times, I do read every single one of your comments and cherish them. I show my gratitude by usually updating more often than to leave a note saying 'Thank you". I hope you will take that manner of Thanks instead of my "Thank you's" anyways J
Lastly, I do encourage you to comment. In the past, the best FF threads I have had (i.e. REEL, The Oldest Story, Love and Despair, Eden) have all had healthy and prolific discussions on the characters, situations, and the like with my readers becoming quite friendly with each other; they have become something of a reader group that travel together, I have noticed, even checking in when a key member is missing for a few days. That sort of camaraderie and engagement is the greatest muse for a writer and the best reward as well.
Thank you for taking the time to read this long(a$$) intro.
And now, a warm welcome aboard,
-Devi
---------------------------------------------------------------------------------------------------------------
Hello Everyone,
This is a short series (Edit: 8/3/12: It turns out that I don't know how to write SHORT stories!!! It's now 17 chapters and I have not even covered a whole day!!) based on IPKKND. The setting is a bit different from the show, but the characters of Arnav and Khushi are still somewhat similar to that of the show (Arnav more so than Khushi).
-Devi
Chapter 1 - In An Unknown Land
Chapter 2 - Kalarikkal House
Chapter 3 - The Condition
Chapter 4 - What Do You Know of Us Anyway?
Chapter 5 - Murderous Witch
Chapter 6 - Violence Begets Violence
Chapter 7 - Ruminations
Chapter 8 - Stillness
Chapter 9 - Umikiri
Chapter 10 - The Incident at the Pond
Chapter 11 - Kashi Chechy is a... Puli
Chapter 12 - Nalan's Lie
Chapter 13 - A True Disappointment
Chapter 14: You Owe Me
Chapter 15: What More Could I Want?
Chapter 16: A Memory of Something That Never Was...
Chapter 17: Shivan
Chapter 18: Shavathaalam
Chapter 19: Two and Two
Thread 2
Chapter 20: Sorceress
Chapter 21: Doppelganger
Chapter 22: Man-eaters
Chapter 23: Another Dawn
Chapter 24: About Last Night
Chapter 25: En Manamurukum...
Chapter 26: The Lion Cub
Chapter 27: Air
Chapter 28: Straight Talk
Chapter 29: Chamber of Secrets
Chapter 30: Navarasas
Chapter 31: Brothers and Sisters
Chapter 32: Acid
Chapter 33: Public Enemy
Picture Gallery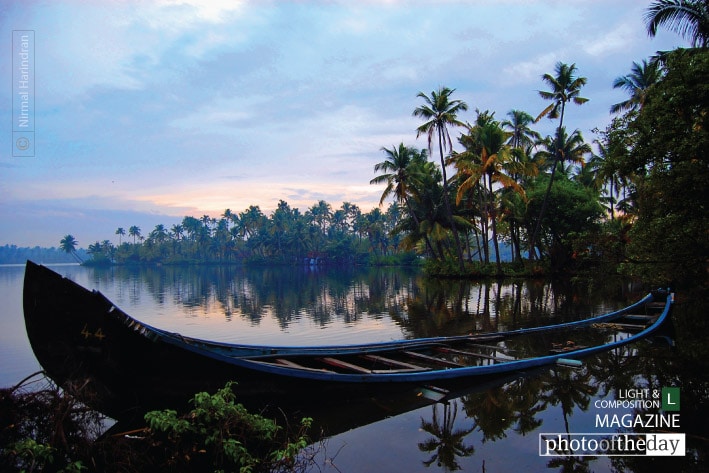 Lakshmi
Nalan
Devaki


Edited by -publicenemy- - 03 September 2012 at 11:45am