Today is very splecial day for me
Even for everybody
Becuz its our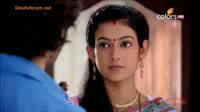 Happy Birthdy Kunal
Have a Great Birthday and many, many more!
Enjoy each & every moment,
On your birthday you are wished all that you hope for,
all that you dream of,
all that makes you happy,
May your birthday bring a smile to your face,
happiness to your heart and many blessings to your life.
Hope all your birthday dreams and wishes come true.
May your birthday be filled with sunshine and smiles, laughter, love, and cheer,
God bless you always,
Happy Birthday and many happy returns of the day.
~Jumana~



Party Time YAAYYY


Edited by JumanaLoveKunal - 21 August 2012 at 1:11pm