_______________________________________________


a small smile crept on his face as soon as the ray's hit him!!
he clutched more tight and pulled more into himself ...*sigh* this smells awesome...he frowned and opened his eyes slowly!!! he felt different this morning is different...when he opened his eyes he realised what is different
he smiled wide seeing their position...his right hand clutching her waist tight...and his left hand between hers which are placed on the pillow beside her face...her back crushing into his front and his legs trapping her legs in between his...
"this should be awkward ri8??"he thought for himself...
"no no she is ur wife dude"his heart defended is brain he smiled accepting the
fact


he smiled wide ...he looked at her face but a few strands blocked him...he slightly took his left hand pinned them back and was looking at her when she grabbed his hand and slept again...
so cute


he couldn't stop himself thus raised a bit and kissed her forehead... a smile spread on her face !!!! he smiled seeing her smile and kept looking at her but soon frowned...she started caressing his left palm and kissed it...
"sonu utha jaa ... gud mrng mom!!!"she said and sat up catching his palm b/t her's he too sat along with her confused... she left his hand as if letting a bird to fly

A/N : don't be confused kriya has a habit o kissing her pigeon and everymorning smriti kisses her forehead and thus kriya gets up...hope u got it now
rey then understood the whole thing and felt bad but smiled too... he heard a knock
*ps: kriya still didnt open her eyes*
he rushed before she gets startled...he wanna see her routine...
he opened the door and found their servant with coffee tray with two cups he took it silently and closed the door and placed it on the table beside and watched her leaning on the wall...
she stretched her hands slightly making him caress her curves with his eyes ...she smiled wide and said "good morning universe ji "stretching in her sleepy tone and looked up...she yawned once and frowned...
"mere roof ko kya hogaya??" she said and looked around but stopped at rey's pic..."rey"she said telling herself that she is married now she left her room and now she will be living in this room...her smile vanished and she slowly looked down finally taking the chain in her hand...
*mangalsutra*
and smiled ...with a slight blush...she can't do anything now ...no need of getting sad...just be happy with wat u got now...new ppl new life..she clutched the chain tight... the care he showed yesterday played in front of her ...kissed her fist and spoke to herself...
"jhalli.. ye tera room nahi hai... rey ka room hai .."
"galat."she was cut...she slightly gasped realising he was there all tym and looked at him...
"u are wrong...ye mera room nahi hai.."he was cut...
"par pics toh aapki hi haina??"she asked confused...
"haa pics mera hai par room mera... "he was cut again
"toh kiska hai??"she said looking around trying to find out whose it is...
"hamara??"he asked...
she stopped in her tracks...how stupid of her to not get that before...she slightly bit her tongue and closed her eyes smiling wide at her silly behaviour...
"haina??"he asked in his
oh-so-sexy
tone...
she turned her face away from him blusing slightly...
"jo dekh nahi sakte use kyun dikha rahi ho?? mujhe dikhao..."he said softly..
she looked at him confused...
"ur blush!!!"he said looking at her lovingly...she blushed to core looking down...she looked at him once and got off the bed and ran into the washroom...rey smiled at her cuteness...he sat smiling lyk a fool on what happened recently... after few mins she came out and he took his turn... as he came out wiping his face he saw her preparing the coffee...
"aapki coffee"kriya said handing it to him...
"if u dnt mind... waha chale??"rey asked her pointing the balcony...
she nodded smiling...
she followed him silently as he opened the glass door and led her outside...she was mesmerised by the beauty around... from yesterday she was wondering why they had their house on the outskirts...now she understood why!!!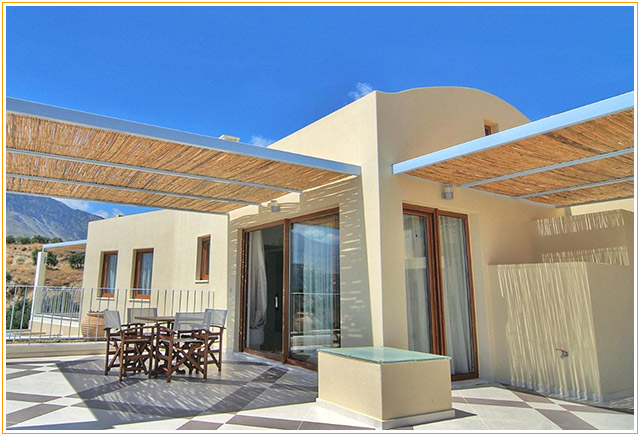 PS: dnt imagine a hill in background imagine its a free land..
"bohut acha hai"she said mesmerised by the beauty!!she was looking around as rey followed her smiling...she as a smal kid left her coffee and was runningaround...
"itna bada??"she said grinning...
"haa terrace nahi hai...so... upstairs mei bas teen rooms hai...ek mummy papa ka doosra mera...i mean ab hamara.. and another one for chote...so har ek room mei balcony +terrace hota hai "he said chuckling......
"bohut acha par..."she said twirling around with hands wide but stopped in middle...she ran to one end and saw swaron!!
"sharon plzz do na"swayam pleaded again...
"no ways!!! pehle sorry bolo...u stamped my food dammit!!!"sharon laughed and fake angered...
"kisne bola bina meri permission ki mere room mei ghuse??? galti se hogaya"swayam said as a matter of fact...
"mujhe koi shauq nahi hai tere room mei aane ki...wo toh mera bestie ka room mei i m not allowed anymore and mujhe subah ki coffe yaha pe peena acha lagta hai"she chuckled...
"okay sorry now!!!!!! ab toh mujhe dedo .... mujhe practise karna hai"he said with no option left...
"ye lo ache se practise karo."she handed him the paper took her cup of coffe and went to a corner and started sipping her coffee sitting on the slab beside...
"ye dono??"kriya asked rey...
"wo ?? kabhi kabhi jab sharon hamare ghar mei rukh jaati hai she used to come to my room use ye place bohut pasand hai u see... aur chote practise karta hai... waise tum dance karti hona??"rey asked handing her her coffee and sipping his own...rey setted on the ground beside her as she sat there enjoying...
"dance karti hun na"kriya said smiling
"toh reharsals karni hai?? i m going... waha garden mei reharsal hall hai"he asked
"nahi nahi...mai normally dance karti hun for fun!!!! not a professional like u "
"oh thats no problem.. chalo i will help u..."
"nah nah...moohdikhayi se pehle i cant move out of room"she said...
"ohh kk then .... will see u in an hour???"he said to her...
she nodded and kept looking at his retreating figure...after 5 mins she went in got freshned and took out her chart and colours and arraonged them in the balcony and started painting...she was in love with this place...she wanted to paint badly so she just started...
____________________________________________________
sorry for a short one!!
but picture abhi baaki hai mere dost wait the whole day for surprises..
hope u liked it.
going too slow??
no probs i want these small things ..
as these develop their relation!!
do hit the like tab and put down ur comments if possible??
waiting for ur love...
love you all
enjoy!!
-deetha
PS: scroll down for note