Episode starts: Ranveer asks Aaliyah"SHALL WE GO TO PARK ?".Aaliyah accepts.They go to park.They both sit on the park.The climate is really dull.Then Ranveer tells that the climate is dull.Ranveer says "It will rain".Within he finishes off rain droplets starts.Aaliyah just lies on the the lawn while she experiences rain droplets.
Aaliyah gets up immediately and rain droplets becomes heavy and starts raining heavily.She dances in the rain.Ranveer mesmerized by the dancing of Aaliyah(tere aarazoo
).Aaliyah slips off and falls on Ranveer's arms.Ranveer just takes her from his arms while Aaliyah and Ranveer are really close.Ranveer comes near Aaliyah's cheeks and he is nearer to hug her while Aaliyah pushes him off and tells "THIS IS NOT FAIR".Ranveer says "ALL IS FAIR IN LOVE AND WAR."Aaliyah asks Ranveer "IS THIS IS LOVE OR WAR??".Ranveer says "IT IS A LOVABLE WAR(dheem tana
)".Aaliyah smiles and runs away while thunder and lightening occurs and Aaliyah runs and hugs Ranveer.(imagine the scene by the given pics).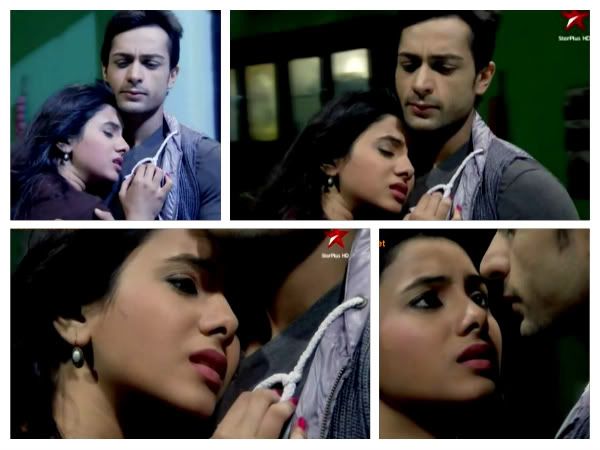 Ranveer tells "THIS IS NOT FAIR AALIYAH !!"Aaliyah hits him and tells stop joking Ranveer.
.Aaliyah asks "HOW DID YOU CHANGE LIKE THIS RANVEER(about his naughtiness)".Ranveer tells "YOU ONLY CHANGED ME AALIYAH".Rain stops.Aaliyah tells we are fully wet.Let's go home and change the dress and meet in the evening.Ranveer tells "LET US MAKE SOME PLANS REGARDING RIA'S BIRTHDAY".Aaliyah and Ranveer just hit their hands and say sure.
HOW WILL BE RIA'S BIRTHDAY CELEBRATIONS?TO KNOW MORE COME BACK TOMORROW.


Edited by revyana - 23 July 2012 at 8:26am