Originally posted by shubhika124
Jyoti,
Many many happy returns of the day. Hope this birthday is happier and more wonderful than all the ones so far, and it brings you lots of goodies in the coming year.
I still remember the first day we wrote PMs to each other during the days of Kaajal ... and then from that day onwards not even one day has passed when we were not in contact in some form or other. We both have utilised every single means of contact on this planet to talk to each other many times every day ... PMs, emails, Messenger chats, telephone chats, SMS texts, Skype calls ...
And I also remember that strange day ... it was your engagement day and you missed the episode and then you hid from the guests in your bedroom and called me and I gave you the full gory update of that awful episode of the "Goat" entering the serial!!
You could not even hear my update fully because you had honey poured in your ears!
Between us we both must have rolled and bashed many heads of many producers, channels, actors, acrtresses and even those eternally changing"daadi" sidekicks. And as for our predictions, they have been endless, each one more strange than the previous one!
We both have even gone to the extent to discuss how one serial is cutting its budget by shortening the costumes of the kulgurus to look like micro miniskirts! Nothing has escaped our notice and our comments. We also had a ball, didn't we, writing all those super-sarcastic petitions and emails to channels and producers, especially Sandip Sikand?
And I hope you remember the day we called one chap called Dubey to scold him about the Kaajal leap track, and he bluffed that his child is crying just to run away from us?
I can't imagine a day passing when I am not in contact with you, sharing gupshup and all kinds of strange story theories, and I just realised that I cannot say that even about any my closest family members. That's how much you have come to mean to me!
You're a gem, Jyoti ... for the forum, for all TV serial watchers everywhere, for all your family and friends, and most of all for me.
Lots and lots of love from me and my daughter Nisha,
Mansi
OMGGG Mansiii those r all nostalgic memories during the starting days of IF ... sighhh such wonderful memories we had na
...I still remember that whole madness of me calling u up to enquire about that kaajal episode and u giving me a shock on my engagement day saying that goat has entered the show ... OMGGG
And since then we both hv come a long way with our daily soap addiction
...But one common factor is we always love the same shows and same actors .. its more like we share a common brain mayb
...thanks a lot for those lovely words
When I first came to this forum I thought she was the channel moderator and that she would be real strict and will not allow any kind of criticism on the stars. I was mildly surprised that she was just enjoying this show as much as anybody else. She has a sense of humor and is open minded and very nice and am glad to have a friend like her in this forum.
Angel
Awww Angel thanks a lot for all the compliments
but trust me my sense of humour is nothing in front of your awesome comics
...I can only say u r my inspiration in this case
When I first visited the PV forum I almost walked out after the first two days because there was so much dissonance and animosity. And then I stumbled upon the discussion thread which is now our DC thread. Jyoti had started the thread that day and I was hooked. And my first reaction was ahhh! She is such a breath of fresh air, she is the calm in a turbulent ocean. And ever since then, I make sure I read her views evryday but especially when I feel low about an episode.
My personal interaction with her has been one of the best. I think she was the first one on this forum who reached out to me. Even though we have known each other only for few months I know with every fiber of my being that she is one of the most genuine and warm person I have come across on this forum.
I love how she always sees the glass as half full. I love how sometimes she loses her cool against bashes. I love that she goes into fan girl mode with the rain + ArYa combination. Jyoti simply means light. To me that is what she is just as her screen name suggests. She is the light of this forum. HAPPY BIRTHDAY MY DEAR FRIEND! HOPE YOU HAVE ALL THE BEST THINGS LIFE HAVE TO OFFER!
Kirthi
Kirti thanks a lot for those really sweet words
...I m really blushing the way u described me
...Well I dont think I would hv been able to give light to anyone if I had not meet u all in our DC
,... so thanks a lot actually bringing the positivity back in PV forum
What can I say about this absolute IF Superstar?

Jyoti is a ray of sunshine, a beacon of hope a dash of logic and a hint of mischief all wrapped up into one lovable, virtual package! On the one hand, she is a wise and powerful mod, who with a clap of her hands can lead her virtual flocks back peacefully home, and on the other hand, her alter ego is a mild mannered (err, sort of
), witty and intelligent analyst who picks apart every nuance of an episode and holds it to the light. She is a great mod, a great analyst, a great friend and a great partner in crime!
Samana
Samaanaaa thanks a lot for those really sweet words
...And how well u know me especially about my alter ego
..I guess we both continue to b partners in crime since Geet days now .. we just cant give up on our analysis ever
I remember meeting Jyo for the first time in the GHSP forum in the Devils Den. I had already seen her around and had known her as the 'moderator of the GHSP forum' but nothing more than that. I did know that she had a tough task at hand trying to moderate a very hectic forum so I had thought she'd be too busy for me to actually get to know her too personally. BUT I had not known that she is an owl and stayed up till the wee hours of the morning if she had to
.. that I guess is how I really got to know her since we chatted even though we were in totally different time zones. At first I was pretty scared because I thought she would not really welcome a crazy person like me into the Den or try and even talk to me since she was the mod and all .. let's just say I was trying to put up a good image in front of her so that I stayed in her good books right from the start
..
But the days went by and I guess I got the courage enough to befriend her through our mutual phangirling over our show and the actors
.. and as I got to know her better I found her to be a very friendly, humourous, easy-going, fair, honest, and trustworthy person. My stereotypical view of a mod was turned over its head and I found a new friend in Jyo!
Not only is she a great personality, but also an awesome analyst. She will be up discussing her fave shows till Lord knows when and not go to sleep! She has such massive serial experience that her predictions are almost always true
.. I always LOL at the jokes her friends make that she was born to watch serials and all
(somewhere I find this to be a little true ROFL! Joking Jyots
) But I must say ... even I couldn't pinpoint all the little details and put them in such an organized order as she does whenever she writes a take on an episode.
What I love most about her though is her child-at-heart attitude at times. I think that's most apparent when she gives us heart attacks during live updates with her OMGGG and HAYEEEs
.. love that about her!
All in all .. I would just like to say that Jyo is a gem of a person and her hubby is a lucky man to have her!
Never stop being who you are Jyo!
Wishing you the happiest birthday. May your wishes, dreams, and aspirations be fulfilled =) God Bless and have loads of fun on your special day. EAT LOTS OF CAKE HAAN!
Love ya!
Z
Z goshh I never knew u will make me emotional
...thanks a lot again for those lovely words
and yess many feel I was born watching serials only and sometimes even I feel so
... I m mostly a very positive person at heart and mayb thats why I love trying to make all positive and excited with my OMGGG ... I feel life is short , so whats the use of vengence and negativity
...once again thanksss for the lovely wishess
I wish I could show you the astonishing light of your own being.
Jyoti...light...brightness. She lights up our virtual world with her positivity...She brightens up a dull heart with just two words of encouragement. She can be as serious as a schoolteacher...she can be as naughty as a little girl with impish ideas. She can dwell deep into human complexities and analyze the most intricate scenario...she can take a few innocent pictures and turn them into laugh riots. She appreciates...she trusts...she binds...she loves.
Have I met her? No...Do I know how she looks? No...Do I know how many monsoons she has seen before today? No...Does it matter? Should it matter? Will answers to any of these change my perception regarding her? No, no, and no...Because I do know her heart...it's as pure as the day her mother created her...and the jyot in her heart shines through her thoughts, her insights, her actions, her beliefs. She extends her hand to anyone who cares to hold it...she welcomes a newcomer with such enthusiasm that that person's self-consciousness evaporates like morning dew in just moments...she is optimism personified.
Jyoti, it's a privilege, an honor, a personal gain to have you as a friend and to be able to wish you on this first day of the rest of your life a very happy birthday. We cherish this special day...a day when we celebrate the gift of "you" to us, to all your friends, and, most of all, to your family. Have a great day and smile bright!!!
Regards
Indu
OMGG Indu u made me further emotional now with your play of words
...thanks a lot for such positive encouraging words
...sometimes even I feel like meeting u all in real just to know how much similarties we all share
...oncee again I m really overwhelmed with your lovely words for me .. u r a real gem in our DC and PV forum
What am I supposed to say about you Jyoti? I remember the days when I was new to IF & used to pop your FB screens , IF PMs
God! What was I thinking.
You didn't even know me & I used to do chappad chappad as if I know you for ages
But thats true , I have followed u & admired you so much 'silently'
I have never been to any forum which is under your 'DT Control' but still I can say you are one of the best
The way you handle everything , bad episode , blunt users
You never show off your 'DT status'
You are just amaziiing.
God bless you beautiful
Have an Aamirlicious birthday.
Shubhika
Shubhi the chapar chapar we still do on FB I guess
... But trust me I really enjoy such informal chapar chapar with u all
and this is probably the best birthday gift I can get this year which this lovely post and all msges and gifts all thanks to you
Dear Jyo,

What can I say about you that hasn't already been said, or isn't something the world doesn't know? You are truly one of the most amazing people I have come across and I am thankful everyday for knowing you! You bring with yourself a bright ray of sunshine that lights up the entire place no matter how dark and deary it might have been before. Your cheerful and full of life attitude is truly admirable and I love how you always have something positive and uplifting to say for everyone!

When I first joined the PV forum, I never knew that I would become so ingrained in it like I am today! This place has become like my second home and Jyo you are such a big reason for it. You have the talent of making everyone feel welcome and special and no matter what my mood might me, you always manage to cheer me and make me feel better about myself. You exude genuineness and warmth and I can never, ever doubt the sincerity behind your words. And even though I have only known you a couple of months, it's been enough to see what a gem of a person you are and how lucky I am to know you. IF would have never been the same without you and neither would our AarYa haven so thank you so much for being you and for always being there! Don't ever change and keep smiling


A very, very, very HAPPY BIRTHDAY to you! Sending lots of love and virtual hugs your way!


Maham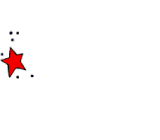 Maham these words coming from u means a lot to me because I feel PV forum has got a creative gem in you actually with all your creations , avis , VMs , analysis .. u hv such a grt vision and creativity .. hats off
.. So right now I m really feeling overwhelmed since these words r coming from u which is actually my inspiration in PV forum and I feel I started loving AarYa more after watching your VMs only
,...So thanks again for those lovely words and also filling the PV forum with your positivity and creativity