Rajeev Khandelwal is flying high
Published: Friday, Jun 22, 2012, 9:22 IST
By Chaya Unnikrishnan | Place: Mumbai | Agency: DNA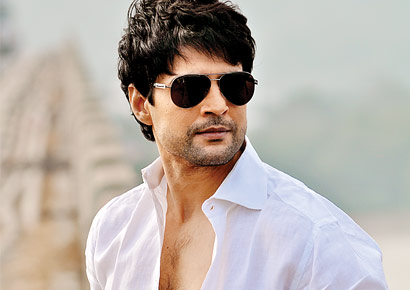 Rajeev Khandelwal
Fiji seems to be preferred destination for film shoots these days. After the Neil Nitin Mukesh-Sonal Chauhan starrer 3G, it's now the turn of Table 21 starring Paresh Rawal and Rajeev Khandelwal to shoot at the exotic place.
In fact, Rajeev is gearing up to fly to Fiji today. The actor will be stationed there for over a month, where he will be shooting on a start-to-finish schedule. "We will be shooting for 40 days at a stretch. Only nine days will remain, which we plan to shoot in Mumbai," says Rajeev, who is looking forward to the film which has him in an interesting role. "It's an interesting character with plenty of shades to it. Moreover, it's not a mindless thriller, it will have the audience sit up and think about it," says Rajeev, who says it's as edgy as Slumdog Millionaire "though it's nothing like it". The actor will be joined by his wife Manajari towards the end of the schedule and is planning to go on a short trip to New Zealand from there.
"I would love to go there but I don't know if I will have the time, since I have signed two more films and will be shooting back-to-back till November," informs the actor.
http://www.dnaindia.com/entertainment/report_rajeev-khandelwal-is-flying-high_1705212