Someone loves his wife very much...It's natural and good for the wife...Makes him an adorable an ideal husband..
But my 19 year old self is JEALOUS,period!

That's why I shouldn't visit the Main Forum...
[/QUOTE]
Sammy so u read that shenaz interview,poor her,these phangirls made her life Hell,
i wonder whats gonna happen when the movie releases,Khudha jaane
[/QUOTE]
Poor me yaar..
I'm not that species who'd say,"Awww!He's such a nice hubby!"
I become hulkish...Made me super jealous..Upar se My Dad's lectures...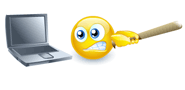 Edited by sampin - 23 July 2012 at 12:12am