(Team banner :Srushti)









So,
Here we are!!
Leke Kailash ke Samachar!!!!
Banner credit : Shruti.nil
So the Newsletter is AGAIN for two weeks of 9June to 22nd July
Am sorry for the late NL

So Chalo chalo!!
Make Way!!
Aa rahi hai humari Super Cool viewbie!!!
Please welcome
*Drum Rolls*
SHRUTI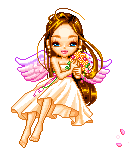 With her super cool
Kailash Khabris ke Khaas Khabar
Kailash Khabris ke Khaas Khabar
This weeks DKDM forums Mukhya Samachaar,Kuch Is Prakar...
Samachar #1:-Fast forward Ganga!!!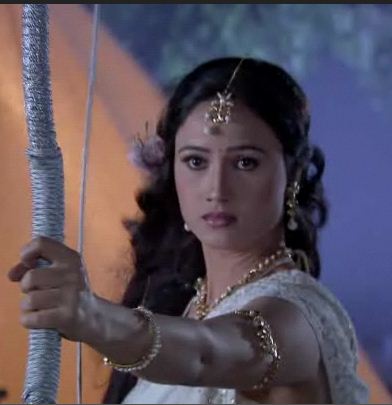 Did someone by mistake press the "fast forward" button for the Ganga track???
beacuse strangely,not only is the time period of Ganga descending on earth happening earlier than it did(in Satyug rather than in Tretayug
),but Gangas entire story,which took place over 1000's of years is being wrapped up in barely 5 episodes
-I know Ganga Maa descended on earth with a very very fast tide-but does that mean youll do the same thing too right Cvs?
Samachar #2:-When Inder became Indra
An announced new arrival happened in DKDM when the already previously replaced Indra got replaced AGAIN
,making it a third actor playing the role of Rain God Indra
,and this time the Cvs choose to take SGP's Inder and make him Indra
(not to forget make the poor guy shave off his moustache
),hence forth in a rather unexpected replacement,Jatin Lalwaani took over as Indra...and thank GOD!!!,hes doing a swell job at it...
welcome to DKDM Jatin!-and yes we do hope you stay for long
Samachar #3:-Mama Mia Maina
If Devraj Indra got replaced so did Parvatis mummy!The role of Maina earlier played by Mugdha Shah will now be played by Shilpa Tulaskar.Although everyone felt that the change was needed
,its a little surprising that its happeing so late in the Parvati phase.
Shilpa previously played the role of Shivajis mother in Veer Shivaji,but loyal Star One and DMG fans may know her as Nurse Padma of DMG.
All the Best Mugdha for all youre furture endevours
and a BIG large Hearted welcome to Shilpa Ji!
Samachar #4:-Will the Real Sonarika Please stand up??
14th July,19th November,3rd December
people generally have one birth date
our Sonarika-well has 3!!
cortesy wikipedia,facebook and twitter...
but admist all this confusion,can we please get a real account of Sonarika or atleast a confirmation of which account is really hers and which isnt??
please?
its high time the confusion of Sonarika comes to an end!
Samachar #5:-Taki oh Taki Taki Taki Taki Re...
Generally Villians are disliked,hated and loathed
...but DKDM forum has a diffrent stand on that...and infact we
LOVE
Tarkasur
-and infact all us us were eagerly waiting for him to get into action and make the Devtas life hell-especialy a certian Indra dev..grrr...
all of us just Love him...lovingly call him Taki(not to forget a very interesting Asur AT to his name
) and even cheer on when he got crowned as Swarg Ka Raaja...(our forum even had a mini celebration
).Pretty strange..but yeah DKDM forum,is diffrent and special and this ones just a part of it:)
Takki Rocks
because after over 6 months of him being the show-hes actually going his job
Special Kudos to Raj Premi who despite having such a pyaara name plays Taskasur to the T(pun intented)
and with that our Samachar is done!
Till Next week...
TC...:)

Chalo now time to welcome the newest Khabarilal on the block
*Drum Rolls*
Shivu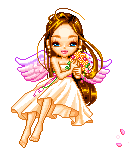 With the
Forum News of The Week
Har Har Mahadev!!!
heyooozzz DKDMians... I am Shivangi... the newest Khabri... I am here with the Forum Khabar... and what all buzzed the forum...
So... with my cameraman...lemme start off...
To start off...
>> Banner Contest
The Banner Contest date has been extended people... and there's an important note... so all the siggy makers... put on your creative caps and DO participate in the Contest
>>DKDMian of the Week
The 18th DKDMian was announced... so have you guys grilled samana? No..?? then... rush and do so
>>GOTW...
Have you enjoyed yourselves and played the Game...??
>>Important Links this Week
19th July
Hum Hai Raahi... Phir Milenge Chalte Chalte...
See you next week!!!
Har Har Mahadev!!!
Chalo phir se welcome the Super Cool viewbie!!!
*Drum Rolls*
SHRUTI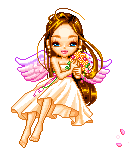 With the
SUMMARY OF THE WEEK
This week began with Mahadev promising Parvati that he will accept her.Mahadev leaves an unconsious Parvati when Narad and Nandi arrive.Mahadev says that Parvatis Bhakti has managed to win over him,but Parvati still needs to go through a diffcult Tapasya.Mahadev decides to act as her Guru,but requests Narad Muni not to tell anything to Parvati-except that she will find all her answers in herself.Parvati wakes up,and is narrated by Narad what happened as per Mahadevs instructions.Parvati remembers her unfinished Panch Agni Tapasya,and after she takes her parents permission leaves to do so at Amarnath.Mahadev meanwhile asks the Spatarishis to test Parvati.
Devraj Indra insults Dev Guru Brihaspati,and acts indiffrent to his warnings.Brihaspati leaves in anger,as Ganga also leaves with other Gods.Parvati on her way to Amarnath sees a young boys foot in the mouth of a crocodile,and in order to save the childs life put herself as food for the crocodile.This is a test set by the Saptarishis and they promise her once her Tapasya is over,they themselfs will take Mahadevs rishta and go to her parents.Mahadev althhugh pleased with Parvati decides to test her once again,this time along with the Saptarishis.Mahadev tests Parvati in the form of an Aghori,and imparts her the knowledge of how everything in the world is Shiva and hence he makes no disticntion between Beauty and Ugliness.Parvati relaizes her mistake and gives up finery and dresses like a sadhavi.At devlok Indra is warned by other Gods to get Brihaspati back,but he refuses to do so,as he thinks he is competent enough,and sends Vayu Dev along with a announcement of War to Tarkasur.Trakasur recives the message and decides to attack devlok.When Devlok is attacked by the asurs Indradev runs away.Parvati on the other hand starts her Panch Agni tapasya,and Mahadev also begins to meditate along with her.Brihaspati along with other devtas beg Mahadev for a solution,Mahadev tells them that they will get a chance to get back all they have lost and tells them the story of Bagirath.Kind Bagirath isnt able to give Mukti to his ancestors and hence sets out to find sacred water.Indradev tries to accelerate the pace of Parvatis tapasya by increasing the heat of the fire.,but Mahadev gets angry and pushes him away announcing him unfit for the post.Bagirath is told that the solutions to all his problems lie in the Himalayas in Mahadev.Parvati successfully finishes the first stage of her Tapasya,and moves on to the next.Indra realizes his mistakes and apologises to Brihaspati and Mahadev.Indra and other Devtas approach Dadhichi to protect thier weapons,Dadhichi consumes them with sacred water to keep them protected.Bagiratha is told by Mahadev that only Ganga can provide him and the world with Sacred water.Bagirath goes to Bramhalok and reqeusts Ganga to decend on earth,but she refuses saying that she would only come on earth if Mahadev called upon her.Bramha and Bagirath convince her saying that even Mahadev wishes for so to happen.Ganga agrees but warns of her uncontrolled tide which may result in destruction of the world,and says only Mahadev has the capacity to control it.Mahadev proclaims that he will place Ganga in his Jaata to control the tide.
Mahadev gives Gangaa place in his trees and instructs her to flow on the earth after taking blessings of her parents. Ganga's parents bless her and bid her farewell with moist eyes. Ganga follows Bhagirath. Bhagirath aims to deliver Ganga's holy water to each and every person in the world. Meanwhile, Parvati has leaves for food. Him Naresh tries to persuade Parvati to take care of her health but she decides to have air as food
Mahadev is impressed with Parvati's devotion and remarkable tenacity and accepts her as his wife. Ge feels sad for hurting Parvati and breaks into tears. Parvati blesses the pair of pigeons who had supported her during her austerity, with immortality and to live in the Amarnath cave forever. Mahadev explains the perception of love to Parvati and asks her to comealong with him to Kailash to start their married life but Parvati refuses!!!!
She tells him to take her parent's permission to marry her. Parvati is happy as Mahadev presents her jewellery. Lord Brahma, Lord Vishnu, Godess Saraswati and Godess Lakshmi are delighted with Mahadev's decision to accept Parvati as his wife. Mahadev is pleased with Rati's severe Penance and revives Kamdev as per his wish. Vritasura Threatens the saints on earth and forcibly makes them chant Tarkasur's name. Takku is furious to know about the marriage of Mahadev and Parvati. On seeing the critical condition of deities, everybody approaches Lord Vishnu, he says that everything will be well . Tarkasur asks his sons to capture the Swarglok and ruin teh deities, but they hesitate to do so. as they are having Satvik Ahaar! Mahadev on his way to Himvan along with N & N to meet his future in laws...
Mahadev and his N &N come as acrobats and perform dance in front of Parvati and Maina. Maina is happy with the performance and promises to fulfill his wish. Mahadev asks Maina for her daughter's hand in marriage but she gets furious and rejects his proposal. Himavan realizes that the dancer has to be Mahadev and decides to apologizes. Parvati convinces Maina to accept Mahadev's Proposal.

Now, we have one our Sanju baby coming with
*Drum rolls*
Moment of the Week
By
Sanjana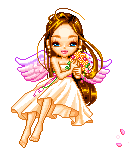 What are moments? They are snippets of times, memorable pieces of time. Something that becomes a memory.
Am i going on too much? Sorry. I think the definition is to every word is important for example love? I hope watching the episode of 17th July you all can tell mee what love is.
I have never been taught or should I say listed so many forms of love and I have to say I was enlightened.
But this is best moment segment so I will keep on course and try not to stray from the point.
The moment of the week is going back to the beginning of the week now and it is the moment Mahadev took Maa Ganga in his jaata. I have to say, I was looking forward to this for some time now and wanted a diversion from the tapasya track so I was grateful for the Indra punishment scenes then ofcourse Bhagirath's story and Maa Ganga finally coming to Earth.
The reason for making this moment best moment was the shear elegance cinematographly done to do the scene justice.I have to say that for some time the show has lacked that amazingness that was last seen at Sati's death track but I saw small glimpse of it with the way Maa Ganga taking vaas in Mahadev's jaata was shown. It was thumbs up and a treat to watch.
Not only that but the informational ending with how polluted the river Ganga has become was good work and a well done. It would do the world wonders if we could keep it clean and stop polluting it with debris and muds, rocks, and generally industralision is having an impact on it which isn't good.
#SaveGanga
A small mention for the moment Mahadev appeared as Natraja in Himanchal. When he began singing 'Om Namo Narayana', it was very deja-vu! Really reminded mee of Maa Sati and Jaata *wipes khushi ke aasoo from eyes*.

Now,
Let us now know who is the
Character of the Week
By none other than!!
Our shywhy member!!
Please welcome...
*drum rolls!*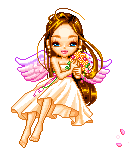 SUBHA

Namaskar!Main,MMM ki Mad Khabri,Subha aap sabka swagat karti hoon!
Iss hafte ke Mukhya Character aka Patra ke baare mein samachaar iss prakaar hain.
Sabse pehle Mukhya samachar.
Hamare Character of the week hain,Devon ke dev Mahadev.Unhone iss hafte kai mahatvapurna karya kiye hain.
Aaiye hum unke karyo ko varna vistaarpurvak karte hain.
1.Mahadev ne sabse pehle Maharaj Bhagirath ki samasya jaane ke baad unke haato Devi Ganga ko punaha dharti par aagman hone ka amantran bheja.Mata Ganga prasanna hokar dharti par aane ki than li parantu unki ek samasya thi ki woh apne jal ke prabhav se saari srishti ko baha dengi.Mahadev ne unke iss samasya ka bhi samashan dhund nikala.Jab Devi Ganga swarg lok se neeche utri toh unhe apni jatao mein dharan kar liya aur iss srishti ko doobne sa bacha liya.Iske liye unhe Gangadhar ki upadhi mili.
Aaiye dekhte hain unke iss mahaan karya ki kuch tasveerein jinhe hamari NL ki ek aur mad khabri Shruti badi mushkil se layi hain.
2.Mahadev ne Parvati maiya ki barso ki tapasya ko safal kar diya.Woh unke tapasya se itne prasanna ho gaye ki ek aakhri pariksha lena bhul gaye aur seedhe Parvati ko apni baahon mein le liya.Unke prem ko keval sweekar hi nahi kiya balki unke saath vivah karke unhe Kailash le jaane ka nischay bhi kar liya.Parantu hamari mata ne unse kaha ki woh pehle sansarik dharam ko nibhaye,unke mata pita se unka haath mange aur unki mata pita ki swikruti ke anusaar hi unse vivah karein.Mahadev ke liye yeh Parvati ki tapasya se bhi bada kathin tha phir bhi unhone iss chunouti ko sweekar liya aur Parvati ko vachan diya ki woh unki baat avashya maanenge.
Aaiye dekhte hain unki madhur milan ki ek tasveer
Unhone na keval Mata Parvati ki hi nahi,balki Devi Rati ki bhi tapasya safal ki aur prakruti ke niyamo ke viruddh jakar unke mrit pati,Kamdev ko punah jeevit kar liya.
3.Jis Kailash ko unhone apne krodh aur dukh se jalakar bhasmibhut kar diya tha,uss Kailash ko phir se unhone ek pal mein hara bhara aur sundar kar diya aur Narad aur Nandi ke saath Parvati ko diye hue vachan ki purti karne hetu Natyashastra karne ki taiyari karne lage.
4.Mahadev ne Natraj ka roop dharan karke Parvati ke mahal mein aaye aur Mainavati aur Parvati ke saamne sundar nritya ka pradarshan kiya aur sabko mantramugdh kar diya.
Keval itna hi nahi,unhone Mainavati ko Parvati ka haath bhi maanga.
Toh yeh the iss MMM ke Mukhya Patra ke samachaar.
Agle saptaah main phir haazir hungi lekar ek aur Mukhya Patra ka samachaar.