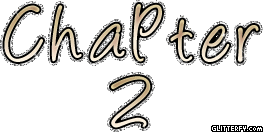 All in sharon's POV
All of us were in ny. Thinking who us? Well its me, rey, taani, shivam, bharat and d other one except Kriya and Swayam'!
In these 2 years I realized my love for Swayam but now its too late! Too late to come! Don't know where he is'! No signs nothing! God knows where he vanished after dat day. Just the next day after d day when dat event happened we met smriti aunt. She told us everything. Every single thing. We all were feeling guilty as for our behavior towards Kriya but we couldn't do anything now. She had already left Mumbai and soon aunt was even gonna go. We asked for forgiveness but she didn't forgive us! Oh how will anyone do that! Specially after what we did to her daughter!
Because of swayam's exit weekilngs have to find a new dancer to pair up with taani and they ended up with shivam!
Days , months and a year passed. Taani and shivam were coming close day:by:day!
How cheap dis girl is! First she said dat she love rey and now she said she love id bloody shivam! Gosh dis girl is getting on my nerves!
Rey was hurt! Why wont he? First knowing d truth about kriya's departure and den dis!
At present we were in the car and rey was driving it. We were in New York because of a dance fest. We were gonna perform as a single team over there! Gosh it was just like a dream! My chain of thoughts were broken because the car came to a hault!
I : rey what happened?
Rey : s..sw..swa..swayam!
He said unbelievingly. I was just frozen to the point! Ya everyone know about my feeling towards Swayam now but still! He don't! don't know why I feel lyk I will get a huge attack of pain today! God only know why im feeling lyk it!
We all were shocked except our shitaa for sure. We all looked out just to see him standing over there arguing with someone. We all came out and what we saw just gave us a shock again! It was Kriya whom with he arguing with
Swayam : jaan pls!
Kriya : what! Nahi mujhe tumhaari koi baat nahi sunni! Tum jaante ho na how much they 4 matters to me! Phir bhi u didn't told me before anf now! See airport pe bhi nahi pahunch paayi. And now dia nd jijz are in d college! Aur wahaan bhi!
Swayam : arey meri ba'.
Kriya : shut up! Ab koi raasta dhundo college pahunchne ka coz I cant walk dat long
Swayam : ya ya finding it jaan
Kriya : stop calling me dat!
Swayam : what happened to u?
Kriya glared at Swayam and he quietly followed her order and started calling someone
Bharat : abe saale!
Swayam looked back to find a group of people staring at him and Kriya
Swayam : sorry?
Rey : kidhar tha be tu!
Swayam : excuse me what are u talking about?
Vicky : Swayam hum jaante hain tu naraaz hai but why u behaving lyk dat u don't even noe us!
Swayam : coz I don't noe who u all are
I : stop it Swayam! I noe u are angry from every one of us but that doesn't meant that u will behave lyk dis got that!
Now I was totally fuming! How could he? He don't noe who am i? I will ill him for sure
Kriya : hey u girl! Dare not talk to sam lyk dat! And why d hell are u calling him Swayam? His name is sam not Swayam get that straight in your mind!
I : oh really and how can u say this Kriya?
Kriya : Kriya oh gosh not again! Sam I sware I will kill dem!
Swayam : calm down jaan
Kriya : what calm down! Why everyone from india to be prescribe from Mumbai call me Kriya and u Swayam when Im kriti and u r sam huh!
Swayam : oh jaan calm down baby!
Kriya : what!
Swayam : accha :2 ok! Chalein. See over der! Abhay had already arrived!
Kriya : sure!
They headed towards a car and left
We all were confused. Wth was happening over here! We too sat in the car and left for our destination
Smriti's POV
We 3 left Mumbai for forever. Just after a year we came to ny Swayam and Kriya met an accident
One day dey both were coming back from their university when a truck came infront of them. Swayam lost d balance and both of dem ended with meeting an accident. Piece of glass got stuck in swayams head. It was a deep cut indeed and Kriya she too got a major cut on her head. They both were taken to hospital but d doctors claimed that it is a complicated case and dey might loose their memory and that what happened! Both of them lost their memory. I and ruthvick (swayam's dad) had already witnessed d sadness of them so w thought of framing a totally different story and ended up telling dem that they are a couple and they love eachother like hell. Firstly they felt awkward but as the tym passed they came really close to eachother and ending up being a couple!
do comment
pms baad mein g2g


Edited by ...Ananya... - 29 July 2012 at 1:36am