Yup.Hrithik and Bebo had an affair.It was on its heights during K3G,Yaadein,MPKDH.You see the chemistry then,and you will know.Bebo got a few interviews out at that time too,touching slightly on their relationship as well.They weren't much highlighted at that time though,like they are now.
Its over though now,she looks genuinely in love with Saif.or is that his purse.
Well,whatever,I hope they pull through and get married soon enough.Have delayed it quite a lot.
Oi,Payal,I want a siggy of Rati and Bonnie like this one-single pic and a text.you make three okay,one of Rati,one of Bonnie and one of both the ladies together.text me will tell okay.Pic i will give.Please.PLEASE.
.Make me these,will you?
Take your time,plenty of them.but please.I ABSOLUTELY love this style of yours.This one looks REAL Gorgeous...
and the B/W effect makes it even more perfect. You teach me as well,okay,what do you use for this.?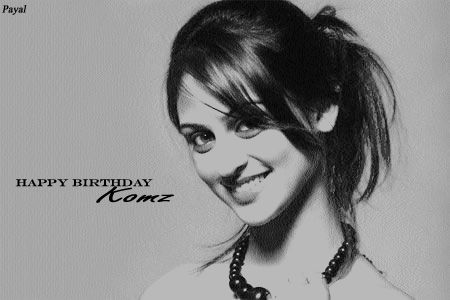 Edited by -RageOfAngelz- - 07 August 2012 at 12:22pm