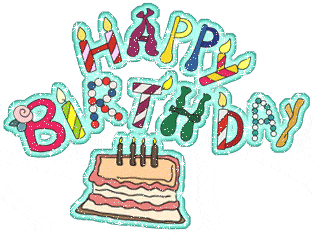 Kunal Karan Kapoor
. On your birthday, may you experience joy
On your birthday, may you experience love
On your birthday, may all your dreams come true
On your birthday, may all your desires be filled
Happy birthday, to a beautiful soul
Happy birthday, to a wonderful you
Happy birthday, to a gentle soul
Happy birthday, to a great
Happy birthday to you Kunal Karan Kapoor
Suraj Roshni lekar aaya...
Chidione Gaana gaya...
Phoolone Hassker bola..
mubarak ho
Tumhara janam din aaya..
Dua hai ki Kaamiyabi ki har shikar per Apka naam hoga..
Apke har kadam per duniya ke salam Hoga
Himmat se Mushqilon ka saamna karna..
Waqth bhi ek din Apka gulam hoga..
Hi kunal..
Many many Happy returns of the day..God bless u.. Always with his Special love...
A small gift from my side..to cherish all good old memories ..through these Vms..
hope.. it will bring a smile on ur face..
Kunal Vm ~ Vande Mataram ~
Kunal / Mohan VM ~ left Right Left ~


Edited by Bharti_k - 19 August 2012 at 10:15am