The Buddy Project: Is it inspired by 'Chak De! India' or '3 Idiots'?
Tags: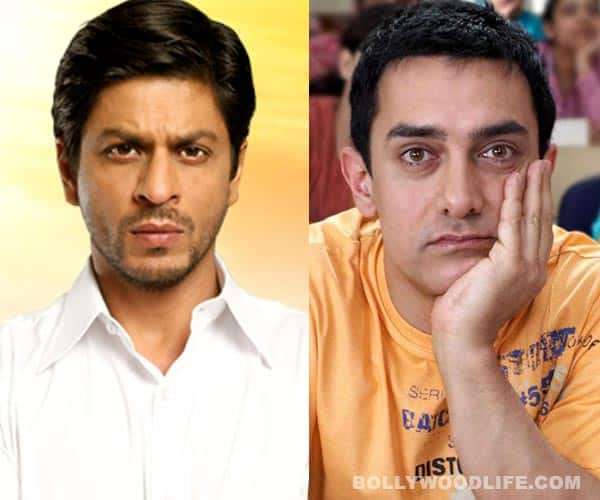 Sign up for the BL newsletter!
Producer Sudhir Sharma claims that Channel V's new show will focus on the student-teacher relationship, just like the Shahrukh Khan-starrer did, but we think differently
Channel V's forthcoming youth-oriented show The Buddy Project focuses on the student-teacher relationship, and producer Sudhir Sharma of Sunshine Productions said, "This is today's story and we have added a layer of teacher-student relationship in it. We want to capture the spirit that you saw inChak De! India. It's about how a teacher is going to teach these kids and how these kids will change the teacher's life. We are capturing this interesting relationship for the first time." Teacher-student relationship' hmmm'is he referring to the empathetic bond between Vidya (Vidya Malavade) and Kabir Khan (Shahrukh Khan), or to the way Bindiya (Shilpa Shukla) offers to seduce Kabir? We won't be surprised if there are elements of the latter in the show. Hey, it's going to air on Channel V, remember?
Anyway, Sharma also said that The Buddy Project, which goes on air on July 23, is contemporary in theme, and deals with the education system. "(Through this show) We are talking about education system, prosperity and whether only theoretical knowledge is important, or field knowledge also matters. We are touching these issues because today's kids are really smart. Today's kids are more career conscious. They are more focused, clear in their heads, more vibrant and talented. They have more information through the Internet and there is loads of data and information available to them," he explained. Now doesn't that sound like Chak De!. Surely the film had nothing to do with the education system or career goals? Actually, the show sounds more like Aamir Khan's 3 Idiots instead. Don't you think so too? That film dealt with the importance of learning rather than studying and choosing a career in a field you love ' just like TBP.
We'll just have to wait till the show airs to find out whether Shahrukh Khan or Aamir Khan is the inspiration!
- With inputs from IANS
Just found it while surfing net. Thought of sharing it.
I have no idea whether u guys have seen it or not.


Edited by nikita_arsha - 21 July 2012 at 2:34am