after all the discussion yestreday...did anyone ANYONE notice the Ankoon Hi Ankhoon Main Baatein between Mahadev and Parvati...
im still stunned that no one made a topic of it!
so here am I
...
so anyways if you looked closely at Mahadev and Parvati for the first 3 odd minutes of the episode...
you will see the ankhoon ankhoon main Baatein and the full on blushing session by the official Mr and Ms Blush,i.e Mohit and Sonarika...
Dedication to this moment is this song
Ankhoon Hi Ankhoon Main Ishaara Ho Gaya
Baithe Baithe Jeene Ka Sahara Ho Gaya...
like awww...
Mahadev is looking only at Parvati,only beech beech main looking at future MIL Maina
,and Parvati is only looking at her Mahadev
i mean some people may have found it OTT,but i found it so damn cute!!...
*blush blush blush*
Mahadevs expression is something like this

and Parvatis is something like this...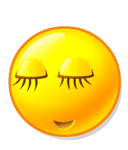 he he!!!
check out for youre self
Mohiarika have a very hatke type of chemistry-a cute cute vali chemistry-the mischief in Mahadev's eyes and the shyness in Parvatis...
super duper cute!!!
PS-my sister saw the scene with me and asked me-is everyone else BLIND
...cant they see Parvati and Mahadevs blushing session going on to realize who he actually is...
cheers
shruti