HIII! I'm back!
Ok, firstly, I would like to express my reaction about out "Precap-less Weekend"
This would be me, coming to attack Mami and Akash for being incredibly annoying...
I mean REALLY! Akash,
I wish i could have lightened up the mood in the car...Akash moping, Anjali crying, Payal emoting, Mami Annoying, Nani trying to keep everyone happy...why can't they all just...
And as for Anjali...her husband has gone, she's pregnant, her brother has to give equal attention to her and his wife, and she's very obviously depressed...
IT MEANS SHE'S HURTING!!!!!!!!! PEOPLE GET DESPERATE AND DELERIOUS WHEN THEY'RE IN PAIN!!!! So I have one thing left to say to you!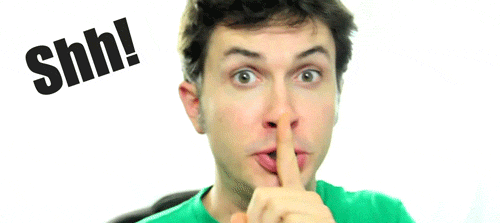 everyone's bipolar opinions are making me so mad that i want to do a...
SERIOUSLY!
You WANT arnav to feel guilty, but then you feel sorry for him!
then you want Khushi to make him suffer, but when she does, you complain that she's annoying!!!!! what do you people WANT!!!
so here I dedicate a VERY SPECIAL gif to the annual complaining/bashing/annoying/negative forum members...
so before you post a complaint again...just remember that I'm watching...and If i find you...you better hide, scream...or...
DEEP BREATH.
Poor Arnav and Khushi! Never getting to finish their kiss! Soon they will have...
that sbs segment where khushi was pretending to be pregnant was hilarious!!!!! but yeah, with a hot hubby like that???!!! all he'd need to do is look at her and...
Now to the DELICIOUS NK and IRRESISTIBLE ARNAV Scenes...it had me saying this...
And then, Nk listening to the "Horror / Thrill" love story from Arnav was EPIC! Nk's expression was superb! He was secretly thinking...
Seeing Arnav in a Cupboard..."CupboardVe"...and their divine flirty scenes was making me think of this gif ...
The suspense and excitement was getting completely out of control, especially with all you Twitter fans!!! (Oh we had fun didn't we? )
And as for last night's Lightening Sequence...I LOVED IT! Arnav was literally screaming...
LOVED Khushi's fighting spirit!
And some say there is a rain sequence next week?!?!?!?!
Well, until it happens, i'll try not to get too excited and just...
As soon as that rain hits the ground, this will happen ...
I'll try to do another reaction post tomorrow as it's the weekend and we'll all be pretty much like this...
For More Reaction Posts, Please Check Out -