Our SRK sahab...oops sorry..sorry Ashutosh saab appeared at the sangeet venue in a dashing black sherwani
with his beautiful wifey in that gorgeous purple lehenga..
Mrs & Mr Solanki , their sambandhi duo, CB, DB (and what about those 500 guests ?) , Priyanka, Jyothika, Lakshmibai, and (YES!) dulha and dulhan went ahead to invite them inside...
*** *** ***

The music was playing...dancing floor was empty..everyone were simply swaying to the music but have not thought dancing in the middle...(Papa Solanki was furious..choreographer ka kharcha waste)... Nidhi blushing sitting next to Ashutosh... On seeing his babay, SRK possessed Ashu got up at once and started dancing calling her into his arms...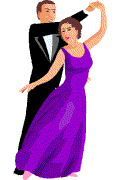 Now, everyone were happy..satisfied... Suddenly, Ranga and Anjie too remembered that it is their Sangeet ceremony and started recollecting all those steps...
AshMan was extempore with his performance as usual... his steps were like fluid... inspiring everybody... DB, Solankis, CS and everyone at once realised that their feet too are not tied ... and went on to shake their legs too...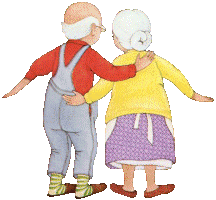 little later...
DB: Daktar...tum aaye ho.. is Sangeet mein jaan aagayi
Anji: Jee..haan..Jijaji...Nidhi forgot to laugh even... without you... Now that you are here...we are very happy...
Lakshmibai: Sir, you were to come earlier here..where were you till now ?
(AshNi lost in their deep eyelock with this question in the middle of everyone...
..and ofcourse, all that crowd is blissfully ignorant of this lovey-dovey gesture)
Mr Solanki: Dr.Ashutosh.. you havent taken anything.. please have this Laddu...
CS brought several plates of sweets and cold drinks in front of AshNi..

.Everyone including Rangu's parents were competing in feeding Ashutosh...Sharmili Ashutosh could not resist anybody..
Nidhi and Anjie along with Ranganath openly laughed at Ashu's bechara face... Just then, Nidhi tripped and the cold drink in her hand spilled onto Ashutosh's shirt...she rushed with a napkin and Ashu held her hand reaching near his heart...more eye locks again...
* Someone in the crowd was asking... whose marriage it is ? *


Edited by mudraswathi - 20 July 2012 at 3:56pm